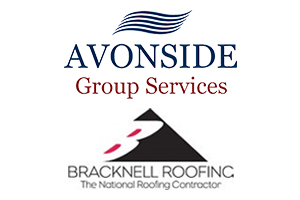 Roofing contractor Avonside Group Services has acquired Bracknell Roofing, the Burton-upon-Trent based operation.
In announcing the development, Tony Burke, group managing director of Avonside, commented: "We are delighted to be able to announce the completion of this strategically important acquisition. Bracknell Roofing are an important presence within the sector and we have been extremely impressed with the professionalism and commitment of Simon Smith and his team."
The move is said to further strengthen the position of the Avonside Group within the sector. Mr Burke continued: "Our aim is to continue to improve performance standards within the sector and also provide our client base with real choice, with this in mind Bracknell fits perfectly."
On behalf of Bracknell Roofing, MD, Simon Smith, explained: "I am excited that the Bracknell Roofing business is now part of the clear market leader within the roofing contracting industry – this represents a fantastic vote of confidence in all of my colleagues at Bracknell."
Mr Smith will join Avonside Group as divisional director, responsible for the Bracknell operation.
Tags