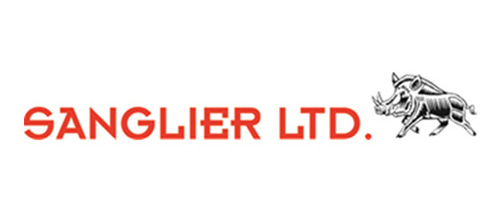 Sanglier has announced that it has been awarded the Queens Award for International Trade 2017.
In order to qualify for the award, Sanglier had to achieve the following:
Year on year substantial growth in overseas sales for over six years.
Outstanding growth overseas, relative to both business size and sector.
Founders, Howard Marshall and Nigel Davies started the Sanglier business in 2002, after working for an American adhesive factory based in the UK. Over time, Sanglier established its reputation for supply and manufacture of sprayable adhesives.
All Sanglier adhesives are made using original formulations on site in its mixing plant. The company trains its employees to monitor the development of its products from the idea stage, through to the manufacturing and filling of products.
Howard Marshall, director, said: "We are extremely proud of this achievement and it is an award not obtained in isolation. We could not have achieved this without the hard work and pride of our workforce and our loyal, supportive customers."
The Queens Award follows two consecutive years of awards in The Sunday Times SME Export track 100 Award. This award similarly ranks Britain's private small and medium-sized organisations with the fastest growing international sales. Sanglier says that it aims to build on this success to continue to supply its customers with high quality products with optimal service.
Tags