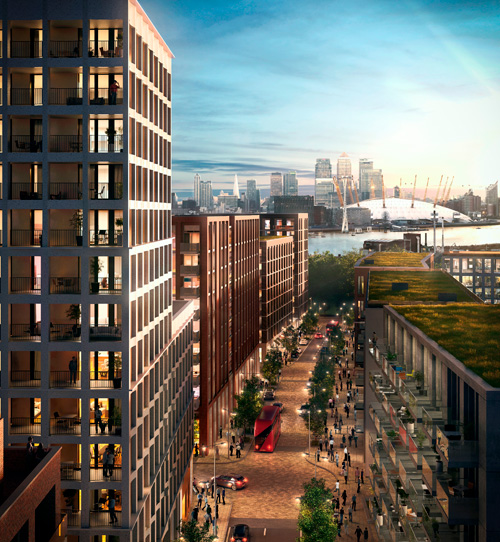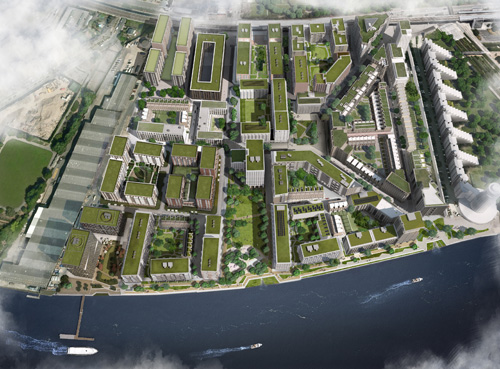 T R Freeman has been awarded the roofing contract for phase 2B of the Royal Wharf development by main contractor, Ballymore Group.
The Royal Wharf development in London's Royal Docks is located minutes away from Canary Wharf and will create 3,385 new riverside homes. The scheme is being developed by Ballymore & Oxley.
This phase of the development will include nine buildings, three podium areas and 150 balconies, comprising of over 20,000m². TR Freeman will be using Alumasc Hotmelt throughout, with a combination of green and brown roofs using natural grey slabs with pebble borders. In addition to the flat roofing works, T R Freeman will be installing approximately 3,000 l/m of PPC aluminium capping and approximately 2,000m² of decking.
Gary Webb, pre-construction director for TR Freeman, said: "This is a major development, and we are proud to be part of it. The chosen materials are not only aesthetically pleasing, but hardwearing and robust.
"The use of green and brown roofs on this development will provide environmental benefits and long-term cost savings on heating and cooling."
The Royal Wharf development will create an "urban village" inspired by the garden squares of Belgravia and Bloomsbury with a Marylebone-style high street, traditional market square, 2.4 acre riverside park and 500m riverfront promenade.
Tags