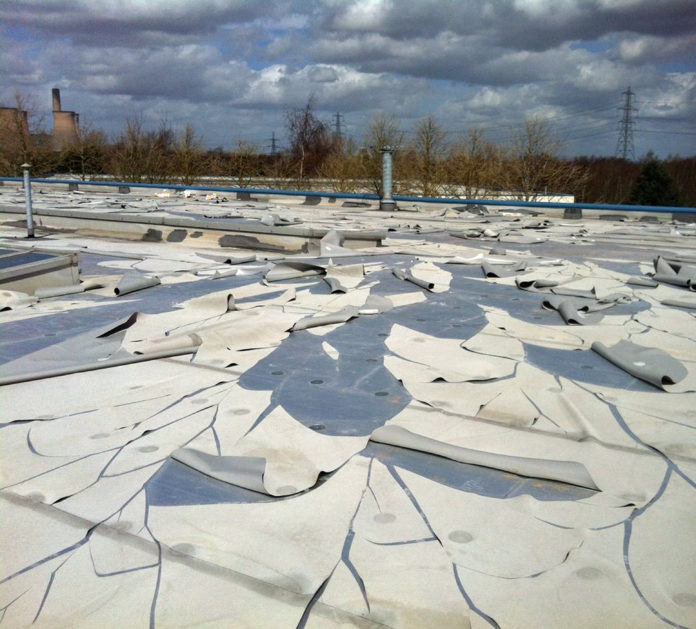 As single ply waterproofing membranes continue to grow in popularity, so do some of the ill-founded myths surrounding the product. Still arguably viewed as a 'marmite' waterproofing solution (with supporters and detractors in equal measure), it's more than likely that lack of familiarity and understanding engender those negative views. Indeed, some of the 'bad press' could probably be attributed to incorrect specification at design stage or a small gap in the installer's knowledge that may have led to defects or failures.
Despite the detractors, use of single ply is only set to increase, partly driven by safety fears, and consequently rising insurance premiums, following several high-profile fires caused via torch-on applications and hot works.
It is therefore essential that the industry is better educated in terms of single-ply's capabilities, specification and installation to eradicate commonly occurring defects and the resulting poor publicity. Make no mistake singly-ply has a lot to offer, it's more a question of using it in the right way.
Most common options
There are several single ply membranes available, the two most common being Polyvinyl Chlorides (PVCs) that account for almost 80% of all single ply installations in the UK, and Flexible Polyolefins (FPOs). While both of these (amongst many others) belong to the single ply 'family' and may appear the same visually, that's where the similarity ends.
A comparison might be petrol and diesel – both provide a similar solution i.e. getting cars from A to B, but their environmental credentials, methods of refining and of course overall performance are in fact very different indeed.
It can't be stressed enough that both the specifier and the installing contractor are made fully aware of these differences as many may already know what a costly and expensive mistake it is to put petrol in a diesel engine.
The most significant difference between PVC and FPO is the chemical composition. Whilst both are thermoplastic membranes, it is only PVC that contains any plasticisers, the presence of which has both positive and negative effects on the product. Plasticisers offer greater flexibility to a membrane; however, they can result in chemical incompatibility with other products too such as bitumen, asphalt and polystyrene.
It's really important that those materials are isolated from PVC products to prevent plasticiser migration and potential membrane failure. We still see, quite frequently, contractors overlaying existing bitumen and asphalt coverings with PVC, or installing them directly over polystyrene insulation, which can have catastrophic results, as illustrated.
Other important differences exist such as welding temperatures, fire resistance and durability and some may be specific to the manufacturer, so always consult the membrane specialist before installation.
While key differences remain, as previously stated the two membranes do still belong to the same 'family' so similarities can also be found. They are both single layer systems, which makes them more vulnerable to ingress than a two- or three-layer system by definition, but this doesn't necessarily mean they are poorer performing. In fact, installed and maintained correctly, they can exceed the lifespan associated with two- and three-layer systems.
As is also well documented, they can puncture more easily than bitumen membranes so adequate protection of the system is essential while works are being undertaken. The same applies for follow-on trades both during and after works have completed. If the industry is aware of this vulnerability to puncture, it can make contingencies to provide the right kind of protection to avoid unnecessary puncturing.
Just like petrol and diesel, PVC and FPO membranes are similar but different. They are not interchangeable, yet both can help achieve a great result on your roofing journey.
BMI UK & Ireland offers a range of pitched and flat training courses on all aspects of roof design, estimating and installation. For more information, visit the website below or call the BMI National Training Centre on 01285 863545.