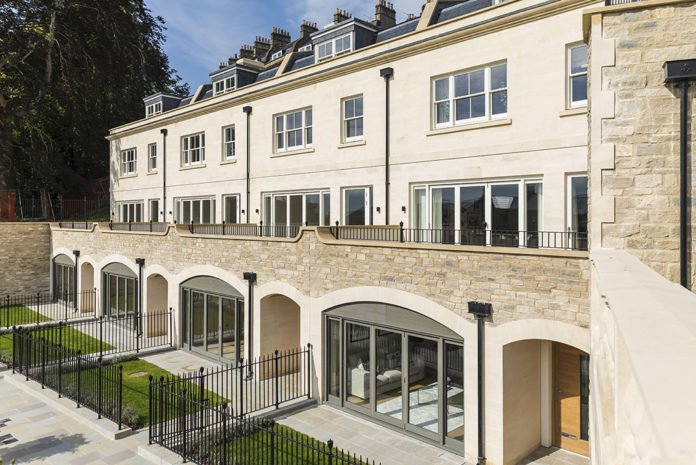 Situated in the Bath Conservation Area, the stunning grade 2 listed building has been renovated and expanded by Acorn Property Group to create a series of luxury apartments and homes.
The main building, which previously served as an all-girls high school, has been carefully converted into five, 2- and 4-bedroom apartments. The grounds were divided into four residential quarters and several new build homes were constructed around the main building to offer a variety of accommodation options. Architects, Nash Partnership, were mindful to ensure that the additional properties would be in keeping with the area. The building exteriors reference Bath's famed Georgian aesthetic whilst internal spaces include all the benefits of modern construction.
To optimise space within the properties whilst ensuring they meet modern thermal performance standards, Kingspan Kooltherm K108 Cavity Board was specified for the walls of the new buildings whilst Kingspan Kooltherm K7 Pitched Roof Board was chosen for the pitched roofs.
Part of Kingspan's premium performance Kooltherm K100 range, Kingspan Kooltherm K108 Cavity Board features a fibre-free phenolic core with an outstanding thermal conductivity of 0.018 W/mK. This premium thermal performance enabled the homes to achieve a compliant external wall U-value with a slim cavity width. This allowed internal spaces to be maximised within the design footprint.