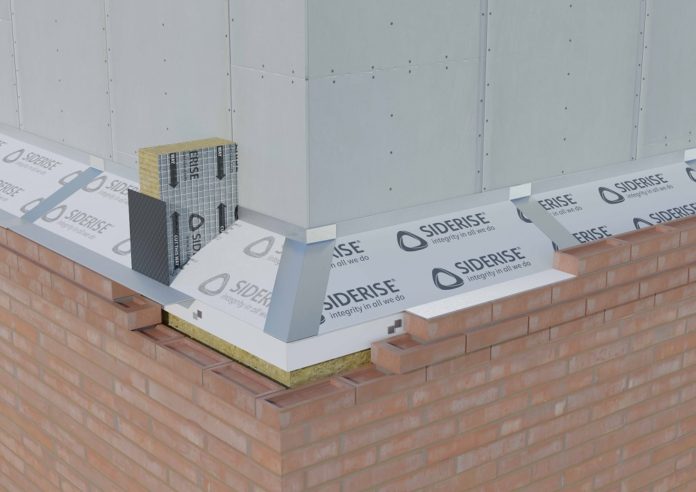 The new SIDERISE Non-Combustible Cavity Tray (NC-CT) provides a straightforward solution, with rapid installation for building contractors looking to create moisture-managed and long-lasting brickwork buildings.
The product combines a flexible aluminium cavity tray with non-combustible insulation to create a robust, single-component solution, which has been tested to EN 13501-1 Fire Classification of construction products and building elements.
Its factory-engineered design not only ensures reliable quality and performance, but also supports a much simpler installation method. The product is estimated to be eight times faster to fit, requiring just a cutting knife and sealing tape, with no need to add additional insulation.
The SIDERISE NC-CT will join the company's comprehensive product set specifically engineered to meet the passive fire protection requirements for masonry facades. This includes the SIDERISE EW (external wall) and enhanced EWi (external wall intumescent) systems, comprising both specialised cavity barriers and fire stops, and the SIDERISE BB-CB Balcony Bracket Cavity Barrier.