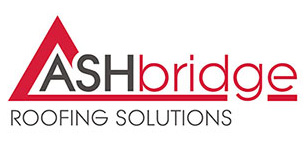 The Company
Ashbridge Roofing are part of ONGO (voted in the Sunday times top 100 best companies to work for with IiP GOLD accreditation with circa £50M turnover ) and are an established roofing contractor based in Scunthorpe working locally and nationally with most of our work within a 2hr journey of our office. We have a turnover of £3.4M and operate within various market sectors including social housing, new build developments, commercial and industrial projects. We cover various roofing disciplines including slating/tiling, bituminous, single ply, liquids, green roofs, zinc/copper/stainless, rainscreen, aluminum cappings/fascia/soffits and rainwater goods. Due to current workload and planned growth the company has a vacancy for the role of a contracts manager on our flat roofing operations.
The Role
Contracts manager to run all aspects of onsite / offsite contract works predominantly as a subcontractor to main contractors with minor estimating for variations / small works
Key responsibilities:
Carry out detailed roof surveys and assess site requirements
Must be able to read drawings and prepare price cost variations / small works
Liaise with client representatives and attend meetings
Prepare and implement RAMS and associated Health & Safety information
Raise and agree day work sheets
Assess and order all plant requirements
Manage all sub-contractors / employees and communicate with existing contract managers
Procure all associated materials on various projects and manage site clearance on project completion
Manage all operations on various projects to ensure they are completed within time
Commercial management of multiple projects to ensure they are completed within budget
Reporting to the branch manager on project progress
The Candidate
Must have proven experience of managing operations involving single ply / green roofs / liquid coatings and bituminous. Knowledge of associated trades in slating / tiling / cappings /fascia/soffit / rainwater goods will also be required along with a good technical knowledge of details. Microsoft excel and word are also a prerequisite for the role.
How To Apply
Email CV and cover letter to Graham Alcock on graham@ashbridgeroofing.co.uk