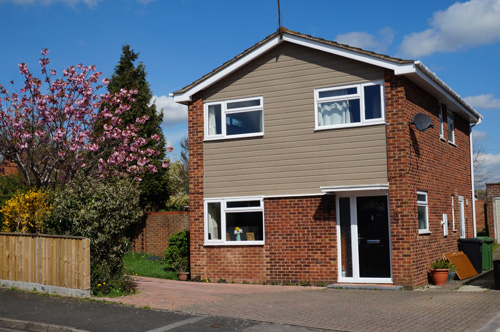 Freefoam Building Products says all home improvement and roofing companies are looking for ways to expand their business and there has been a huge interest in external cladding products in recent years, partly driven by aspirational TV shows like Grand Designs.
It says that timber is still popular but homeowners are now looking for more low maintenance options as many busy families have little time or skill for the on-going re-painting and repair that timber requires.
Freefoam says PVC-U external cladding is one of the fastest growing home improvement products and its versatility means it can be used on a huge variety of projects from a feature wall on an existing building, an exterior finish for a new extension or to give an attractive finish to a loft conversion.
The company describes itself as a specialist PVC manufacturer producing a wide range of long lasting, low-maintenance cladding products. The Freefoam cladding range features a choice of a smooth woodgrain finish or Fortex timber-effect embossed boards in Shiplap, Double Shiplap and Weatherboard styles. Available in a wide variety of colours from traditional Mahogany, Rosewood and Oak to subtle 'New England' shades of Misty Grey and Cappuccino and more dramatic contemporary options like Anthracite Grey, Slate Grey and Black Ash.
All ranges come with a purpose-made, easy-to-fit trim system making installation straight-forward and quick.
PVC-U cladding also offers significant environmental credentials, being awarded an A+ rating from the Building Research Establishment's (BRE) 'Green Guide to Specification' when installed with standard components, making PVC a real alternative to timber and fibre cement products.
Tags