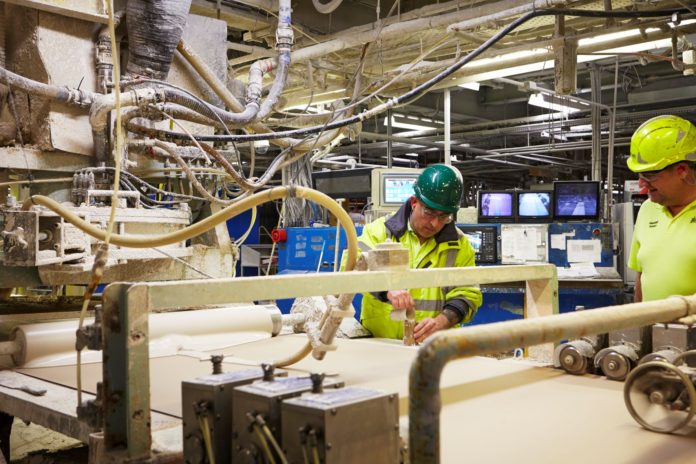 Supply chain collaboration, pressure to build quickly and skills shortages are top of the list of productivity challenges for construction professionals, according to new research from Etex.
A lack of collaboration across the supply chain is the most common productivity challenge for construction industry professionals, according to new research from Etex.
This is followed closely by a pressure to build quickly, which 34% cited as detrimental to productivity, and a shortage of appropriate skills, which 32% said was also a major issue.
The new research of 250 decision makers in the construction sector also found that 57% believe that the industry is less productive than most other sectors, with half believing that the sector is getting less productive in general. This view was most commonly held by asset managers (72%), procurement figures (69%) and architects (60%).
However, it's not all bad news, with the end of the pandemic being hailed by many as an opportunity to transform the sector and how it operates, including the adoption of new technologies to increase productivity.
The same research asked decision-makers to identify the top solutions to solving the productivity challenges within the sector, which were identified as:
Better training across the sector (32%)
Increased uptake of new construction methods (offsite. MMC etc) 32%
Better collaboration across supply chain stakeholders (29%).
Discussing these findings on a panel, Tomasz Romaniewicz, an associate at architects practice Bond Bryan, said: "Projects will always have deadlines and there will always be a reason to complete by a certain date. However, there is always more that the supply chain can be doing to ease pressure, improve productivity and ensure overall project success.
"It's crucial that we utilise all of the innovative programmes that are at our disposal, for example, using MMC or BIM across the entire design process allows more buying time, and better record keeping, which are key to avoiding issues later down the line, in turn increasing productivity."
Kim Ebling, a director at Corstorphine & Wright architects, added: "Early doors collaboration is extremely important. Too much time can be lost planning and selecting contractors – rather than managing expectations, ensuring deadlines are realistic and that the team can achieve what is required for the project. By communicating in the early stages of a project, you can organise regular reviews and early technical meetings, which run parallel with the planning so that everyone knows where they are up to with timings and costs."
The research also revealed that three in five construction sector professionals don't believe that sector's productivity is properly measured.
Commenting on the findings, Melanie Davies, market manager at Etex, concluded: "The construction industry's challenging relationship with productivity has long been discussed, but we now have a huge opportunity coming out of the other side of the pandemic.
"The challenges cited in our research are certainly not new, but changes over the past 18 months means that we do now have new ways of tackling them – whether that's the move to doing more online and investing more in digitalisation and technology; raising the profile of our industry and attracting talent, perhaps from other sectors that may have been more negatively impacted by the pandemic; or working more closely, at the earliest possible stage, with partners to solve some of the key challenges that have been posed over the last few months. Now's the time for the sector to put its heads together and come out of the other side stronger."
To read the research findings in full, click here.
>> You can read more about Etex's investments plans in the news here.