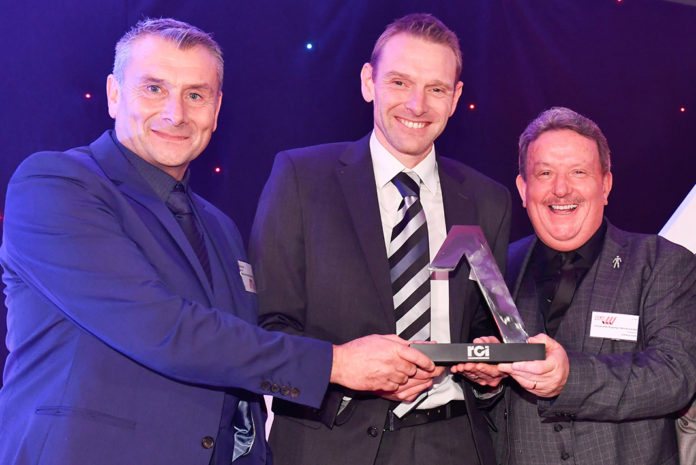 Sheffield roofing specialist, Martin-Brooks, scooped two awards at the recent Pitched Roofing Awards, which celebrates excellence across the roofing sector.
The firm was recognised for its work on complex, technically demanding domestic and commercial projects at the inaugural Pitched Roofing Awards, which were held in Manchester on November 30.
Martin-Brooks took home the prize for 'Best application of cedar shingles' for its contribution to the construction of Sherwood Forest Visitor Centre. The firm was commissioned to insulate and clad the curved exterior walls, in order to minimise its impact on the environment. The judges praised the project for its degree of craftsmanship and outstanding detailing.
The award for a 'Domestic property application using roof tiles' was also presented to Martin-Brooks for the repair and partial re-roof of a home in Sprotborough, Doncaster. A spire was introduced to the front elevation, which required the firm to create a number of bespoke details to ensure it interfaced correctly with the main roof. Again, the awards panel noted the installation quality and workmanship demonstrated on this tough application.
Martin-Brooks director, Nick Brooks, said: "We are honoured to win both of the prizes for which we were shortlisted at these prestigious industry awards, and receive such high praise from the esteemed panel of judges. We complete every project to the best of our ability and to have our work recognised for its high quality is testament to the skill and dedication of our craftspeople."