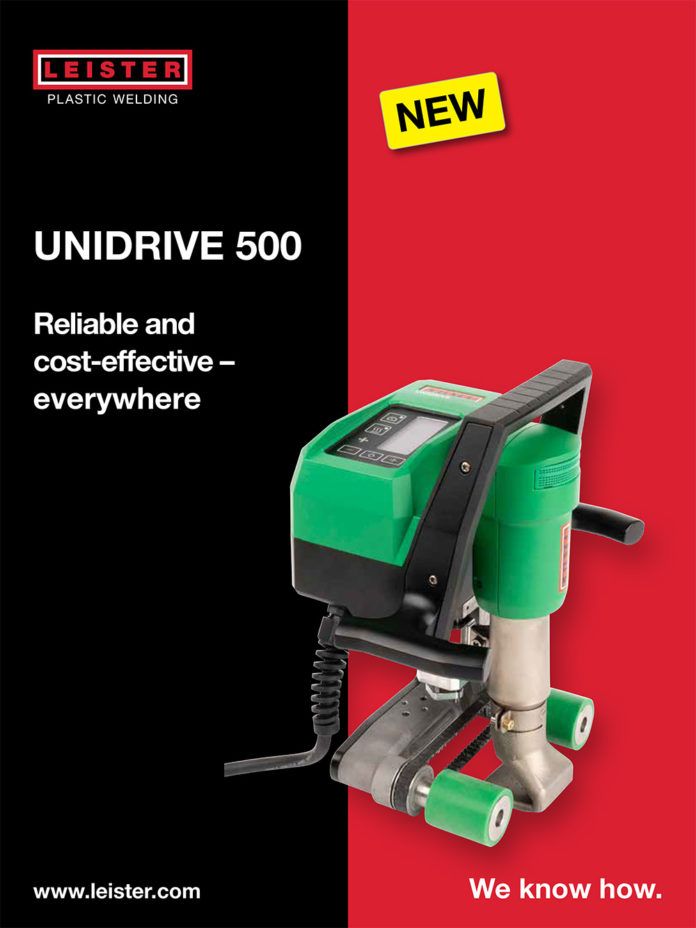 Reliable and cost-effective – everywhere – UNIDRIVE 500

The compact UNIDRIVE 500 semi-automatic hot-air welder impresses with its many advantages. Guided by two ergonomic handles, you can achieve the ideal pressure to ensure high-quality welding results. Change welding direction with ease via a rotating nozzle and reversible drive. The UNIDRIVE 500 is ideal for all roof applications, even in tight spaces, and welds two to three times faster than manual welding. Lap welding with
the UNIDRIVE 500 – reliable and cost-effective – everywhere.