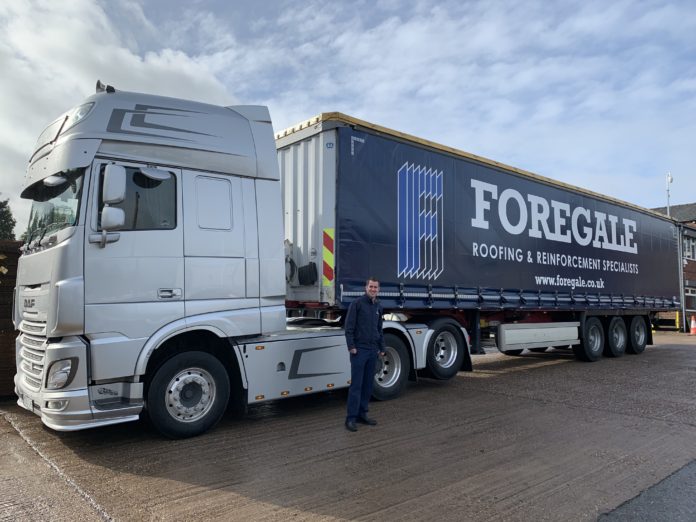 Yorkshire-based roofing and cladding manufacturer Foregale has seen record-breaking numbers contrary to the difficulties presented during the recent lockdown period, and is expecting a strong growth, based on current trends.
The family-run business managed to keep trading during the strictest period of lockdown, falling under one of the exemptions allowed to remain open. Juggling the growth of the business and learning to work in new ways, as well as keeping staff and customers safe, was a challenge for the company. None the less, it maintained its high safety standards, and customer service, allowing builders and consumers in Yorkshire to continue to benefit from cost-effective, high-quality products throughout the pandemic.
Foregale carries a large stock of steel both in coil and flat sheet form, as well as fibre cement sheeting, and GRP roof-lights, along with accessories, allowing the team to fulfil customer orders, often on very short lead times.
Also, by having a good understanding of the digital world, Foregale knew that it needed to take its business online. With a newly refreshed website launched earlier this year, customers were able to browse the full range of profiled sheeting available and submit custom designs without having to visit the branch, giving their customers an alternative method to submit their orders during lockdown.
Jamie Scott, director of sales puts Foregale's success down to its ability to adapt quickly. He said: "When COVID-19 started affecting us around the end of March, we were very worried for several reasons, mainly because we needed to ensure people were safe, and also because we had to try and keep the business going whilst learning new ways to work safely.
"In April, we were firmly in unchartered territory and work was very quiet. As a result, we was beginning to change our forecast for the remainder of the year. Keeping the positive attitude though we decided to try and keep staff furlough to a minimum and use the time to repair and maintain our yard and machinery in the firm belief that we will come back from this!"
Jamie continued: "May started to see work picking up again for the roofing and cladding department in particular, and by June and July, we were taken by such incredible surprise that we were actually in to record breaking sales figures! June was up 50% on turnover from the previous year, whilst July was up 30% and produced our best monthly sales figure for the roofing and cladding.
"To keep up with the increase in demand, Foregale continues to invest in equipment, to provide customers with good, fast service, and have just installed a second F200 roll former at Liversedge, which is a replica of the first machine we installed two years earlier."