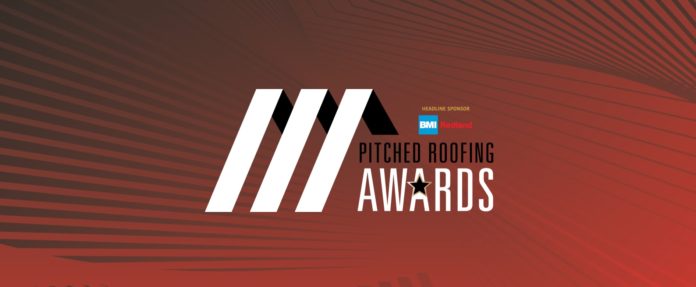 In light of the current situation, we have decided to extend the entry deadline for this year's Pitched Roofing Awards until midnight on Friday 23rd July.
This will be the FINAL deadline, so please ensure you submit your entries before this time. With so many of your partners and competitors entering this year, can you afford to miss out?
The 2021 Pitched Roofing Awards, which is set to take place as a 'live' event on Friday 26 November at The Midland Hotel in Manchester, will be one that is not to be missed!
Why should you enter?
There are many reasons why you should enter the Pitched Roofing Awards. Details of which can be found below:
Maximise your brand's visibility, increase credibility, boost staff morale and win more business.
The PR opportunities that come with making the Pitched Roofing Awards shortlist, or even winning a category, means that your business will be in the spotlight for all the right reasons.
Winning a Pitched Roofing Award can open doors to getting new contracts, identify new supply channels and help break into new markets.
Comments from the experienced panel of judges from within the industry about why you won can be used as quotes in press releases, and add the award logo to your website and other marketing materials.
Look forward to a face-to-face celebration as we announce our winners live on Friday 26 November at The Midland Hotel in Manchester!
This year, nominations are open across a wide variety of categories, which you can view here.
How to enter?
The awards entry process is simple, FREE, and you can submit as many entries as you wish.
So, if you've completed a project that you're proud of, then make sure you start your online entry now to increase your chances of becoming one of this year's finalists!
Don't forget… the more INFORMATION you provide and the better the IMAGES supplied, the more likely your entry will stand out.
The Pitched Roofing Awards team would like to thank the MCRMA as its partner, BMI Redland as the headline sponsor, Forticrete as one of the main sponsors, Associated Lead Mills (ALM), ALM HM, SSQ, and the MCRMA as a category sponsor, and Northstone as the drinks reception sponsor.
We look forward to seeing you in person on 26 November in Manchester!
If you would like to know more information about table bookings for the Pitched Roofing Awards, then contact Tony Brown at tony.brown@markallengroup.com or by calling him at 01732 748059 / 07979 506896.