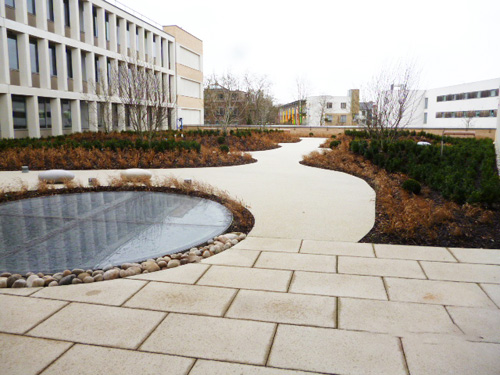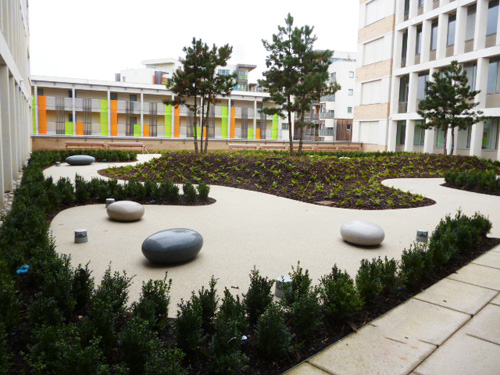 All flat roof areas at The Triangle, Cambridge Assessment's new international headquarters, utilise Alumasc Roofing Systems' Hydrotech Hot Melt and Alumasc XPS insulation and is said to offer a total system solution.
All upper main roof areas drain onto three single-storey podiums that have the patented, single source Alumasc BluRoof Drainage System, along with Blackdown Green Roof to provide a habitable space for people to enjoy. Alumasc's BluRoof system is said to reduce and control the peak rate of storm water discharge from roof areas. The BluRoof drainage strategies were reportedly introduced at design stage, to help meet SuDS (Sustainable Drainage Systems) requirements.
Wayne Farrington from Cambridge Flat Roofing, the Alumasc-registered contractor which carried out the installation, as sub-contractor to Bouygues UK, said: "This has been an excellent contract to be involved in. The level of service and input from Alumasc's technical department and its customer services team was outstanding, and the feedback we've received from our client has been extremely positive."
For further product information about Alumasc's BluRoof Drainage System click here.
To find out about Alumasc's full range of waterproofing systems visit www.alumascroofing.co.uk