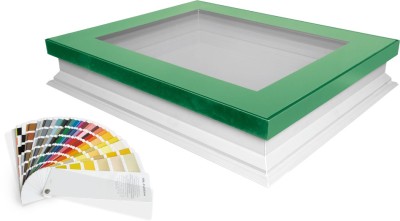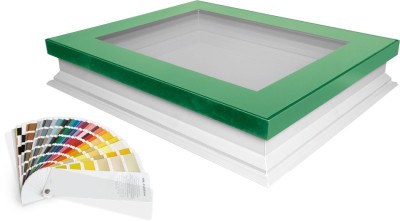 FAKRO has announced the introduction of its new DEF flat roof window that it says has redefined the visual aesthetic for such products.
A key feature of the new product in FAKRO's range is its new ColourLine offering, an option that enables outer cladding to be specified in any RAL colour from the Classic Palette.
Whether to blend with a green roof, terrace landscaping or tiles on pitches up to 15°, thermally efficient triple or quadruple-glazed glazing units can be ordered, providing an installed U-value as low as 0.76 W/m²K, which the company says is ideal for Passivhaus or EnerPhit energy-efficient designs.
FAKRO says the white PVC offerings are ideal for bathrooms and wetrooms, while windows from 60×60 – 120x220cm have a glazing area up to 16% greater than other windows of comparable size – all of which can be installed with an XRD upstand to add 15cm height.