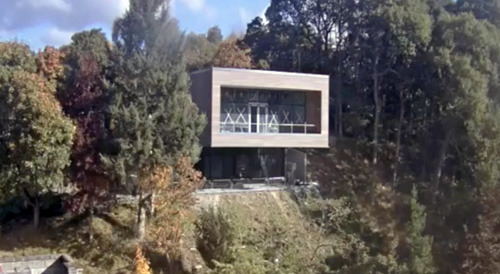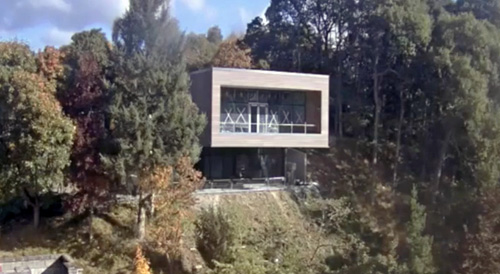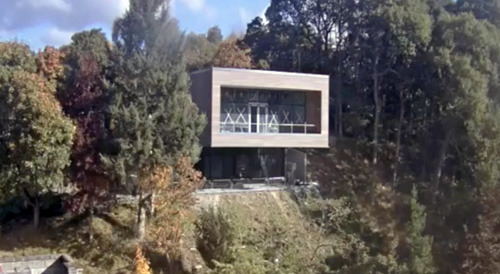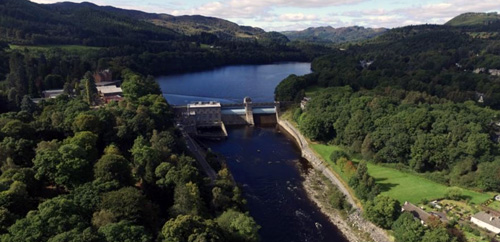 A new £4m attraction, expected to double visitors to the famous Pitlochry dam and salmon ladder, is continuing the 'green' credentials of the venue.
Built by CCG for energy company SSE, the Pitolchry Hydro Dam Visitor Centre will use latest technology to showcase the story of hydro power engineering in Scotland, in a setting that compliments its scenic location: the single-storey building is on the bank of Loch Faskally, surrounded by trees.
Thus, the roof of the structure features a glass rooflight that runs the full length of the façade, and is clad in 413m² of light grey Protan SE1.2mm single ply PVC membrane, fitted by Advance Building Contracts.
Ian Beattie, contracts manager for Advance Building Contracts, commented: "The whole building is designed to integrate with its environment and make the most of natural resources. Single ply was specified; we always use Protan because we find it a very good product.
"Glass was chosen for the rooflight to optimise natural light into the building. It will need regular cleaning, so we have also fitted a Mansafe fall arrest system to the roof. The Mansafe system can be factory-flashed with Protan, which further enhances the construction quality and finish."
Protan SE single ply membrane, available in 1.2mm, 1.6mm and 1.8mm, is developed to cope with even the most extreme weather conditions without detriment: it is certified to ≤ -30°. Hot-air welded at joints and mechanically fixed to the roof, the membrane achieves durability in excess of 30 years, with air leakage controlled/minimised in line with latest building regulations.
Protan SE membrane is also certified to deliver, and potentially surpass, the energy efficiency requirements laid down in Approved Document L, and, under the Green Guide, achieve a A+ rating.
A full support service, from NBS specification and in-house CAD design through to technical advice and variable warranty depending on specification is provided from the company's UK headquarters in Warrington.