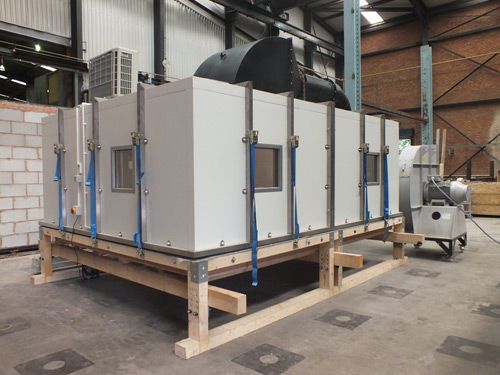 Lucideon has launched a new service to measure the wind uplift resistance of roofing membranes, flat roofing materials and solar panels.
The enclosed electrical fan system can test products to ETAG 005 – Liquid Applied Waterproofing Kits and ETAG 006 – Mechanically Fastened Flexible Roof Waterproofing Membranes, both following test method TR016.
The programmable system can also be adjusted to accommodate bespoke testing regimes and cycles.
The features of the rig include the capacity to test samples up to a maximum of four by three metres; the ability to adjust and house various roofing systems and depths of construction; windows to view tests in progress; and climate controlled conditions.