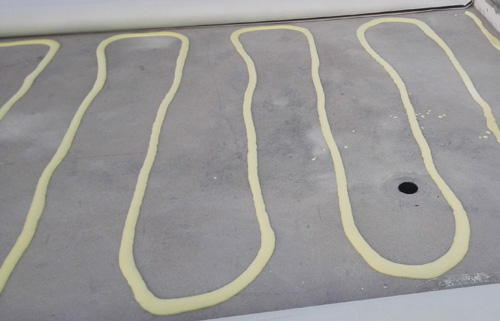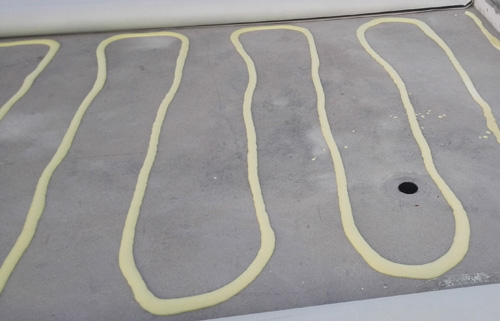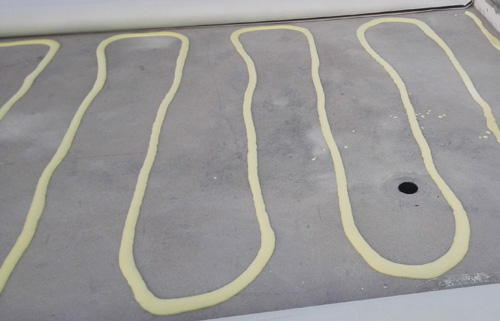 Winter months are always challenging in roofing. It's not just the manpower that gets affected by cold weather, issues also arise with temperature sensitive materials such as adhesives.
Generally, both PU adhesives and contact adhesives are advised not to be used if the temperature is below 5° C, leaving the roofing contractor with no choice other than using mechanical fixings. However, a mechanically fixed roofing system might not always be the best solution for the project specification.
Identifying the gap in the market, IKO Polymeric has launched a brand-new adhesive for cold winter days. IKOpro PUMA Zero adhesive can be applied at temperatures as low as 0°C and used for adhering insulation boards or fleece-backed single ply membranes. The adhesive contains no solvents and cures in minutes, making the installation quick and easy for the roofing contractor, while also providing significant labour savings.
Richard Walgate, managing director at Robseal Roofing, said: "We used IKOpro PUMA Adhesive as a trial and the feedback from the site team was very positive. We found it easier to apply than the other adhesives, and liked the fact that we could use it for bonding both the membrane and insulation boards. What's even better is we could still carry on working at temperatures where we would normally struggle."