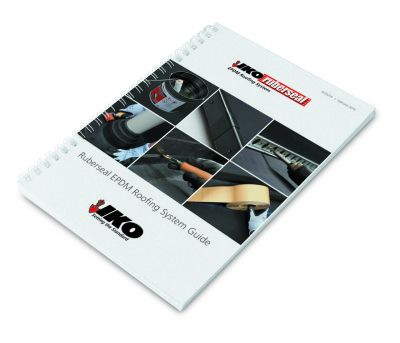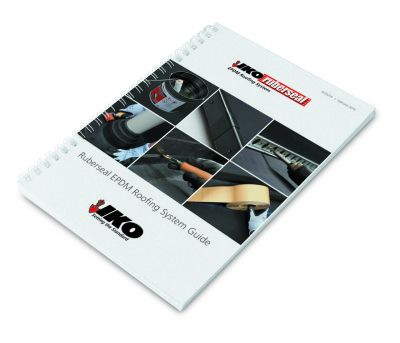 IKO has launched a new print and online installation guide for its Ruberseal EPDM Roofing System.
The A5 guide covers every aspect of installation from roof build-up and seam jointing to corner detailing and rainwater outlets, with step-by-step pictures and technical drawings. It's supported by an informative YouTube video at: youtube.com/watch?v=j7Ssmp07_OI.
Paul Owen, commercial director of IKO Distribution, said: "Feedback from roofing contractors – and the merchants they buy from – on the new brochure has been fantastic. We've designed it to make installing Ruberseal as easy and quick as possible, so builders can finish every job perfectly."
Wayne Haddon, of Burton Roofing, added: "The format is both detailed and user friendly. The technical drawings and estimating guide for quotes make the manual one of the best available."
IKO says its Ruberseal EPDM is a BBA approved, high quality membrane with a life expectancy of up to 40 years. It can also be supplied as a pre-fabricated membrane for domestic and small commercial work, where merchants submit their customers' roof dimensions.
The new guide can be downloaded here