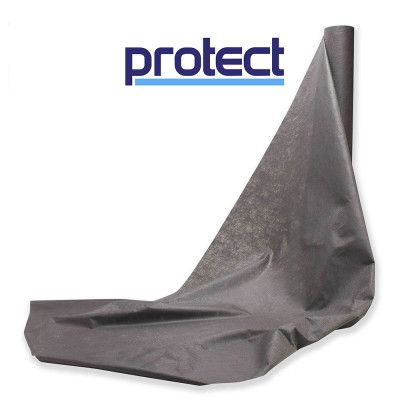 Roofing and construction membranes and accessories company Protect Membranes has introduced RP110, a high performance, multi-purpose membrane for root protection and separation applications.
The UV-resistant membrane forms an effective root protection layer for use in 'green' flat roofing.
It also acts as a separation layer on mechanically fixed, inverted and single ply roofs, driveways and other hard landscaping projects.
With permeability lasting the life of the membrane, the Protect RP110 maintains a stable soil structure by building up a natural filter.
The membrane has high tear resistance and can be used at high operational temperatures up to 160°C. It is resistant to most alkalis and acids, organic solvents and electrolyte attack.
Sold in 1.12m and 1.48m nominal widths and 50m lengths, the Protect RP110 is also available with integral adhesive tapes on each edge to make up wider widths on site.