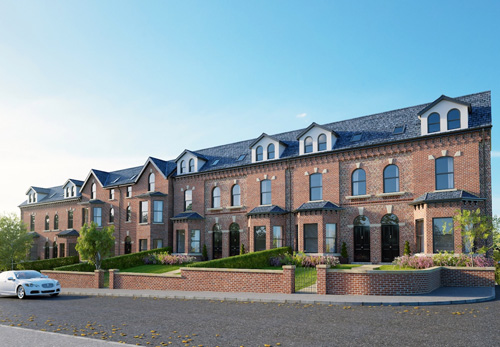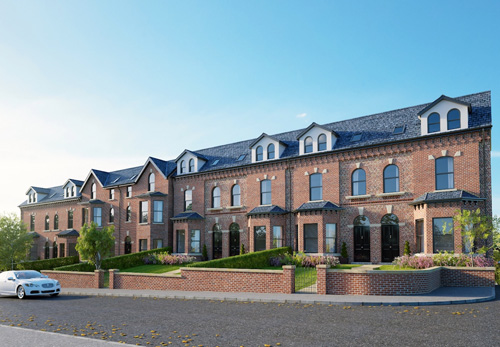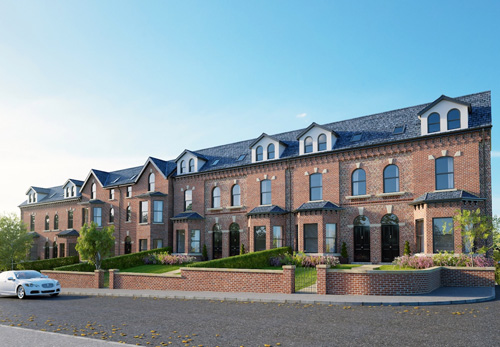 Residential property developer Endeavour chose Firestone's RubberGard EPDM roofing membrane for its Queen's Terrace Development in Salford.
Endeavour purchased the row of eight spacious Victorian terrace houses in the Higher Broughton area of the city from Salford City Council after they had been lying vacant and in a poor state of repair for many years. This scheme will transform the derelict houses at Queens Terrace into 28 one and two-bedroom apartments. Following discussions with the council, the scheme will involve retention of the original façades to the front of the building.
The 28 apartments will be constructed behind and tied to the brick façade using insulated concrete formwork, with two flat roofs on a split-level totalling 750m². Firestone's RubberGard EPDM membrane will form a robust waterproof covering with a service life of at least 40 years.
Paul Gwynne, planning director to Endeavour, said: "Being a trained installer of RubberGard EPDM, I have utilised it on previous residential schemes, so I know that it offers simplicity and speed of installation which will help us to turn this project around quickly and enable new tenants to move in at the earliest opportunity.
"My experience of RubberGard EPDM also means that I know it will provide the building with a robust, waterproof roof with a long service life and excellent performance as part of our commitment to providing functional, contemporary and energy efficient homes to a range of tenant types."
Three of the Endeavour team had undergone installation training at Firestone Building Products' training centre in Cheshire prior to work beginning on site to ensure that the roof is installed in line with best practice guidelines.