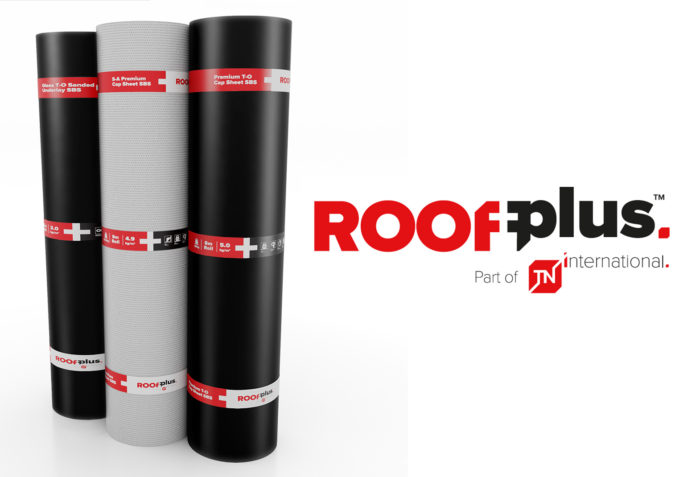 TN International (TNi) has launched a dedicated range of high-performance bituminous membranes specially formulated for roofing distributors and their customers.
The ROOFplus portfolio incorporates a wide range of underlays and cap sheets, with SBS and APP options, and a choice of weights and guarantees of up to 20 years, to offer contractors and their distribution suppliers a waterproofing solution for every roofing project.
The range of underlays includes glass-fibre and polyester reinforced torch-on membranes with a variety of weights and low temperature flexibility. In addition, there are SBS and APP modified membranes with both film and sand finishes to suit applications.
For completely flame-free application, the range also includes a self-adhesive underlay with polyester reinforcement and an exceptional low temperature flexibility of -15°C.
The six-strong ROOFplus cap sheet range has again been designed with flexibility and choice in mind, with all membranes featuring a strong polyester reinforcement with torch-applied and self-adhesive options to suit project requirements. In addition, there are both 4.5kg/m2 and 5kg/m2 roll weights with membrane flexibility in low temperatures ranging from 0°C to as low as -25°C.
Craig Smith, business development director – roofing for TN International, said: "The ROOFplus range has been launched in response to demand from our distribution customers for a dedicated portfolio of products specifically designed for their particular requirements."