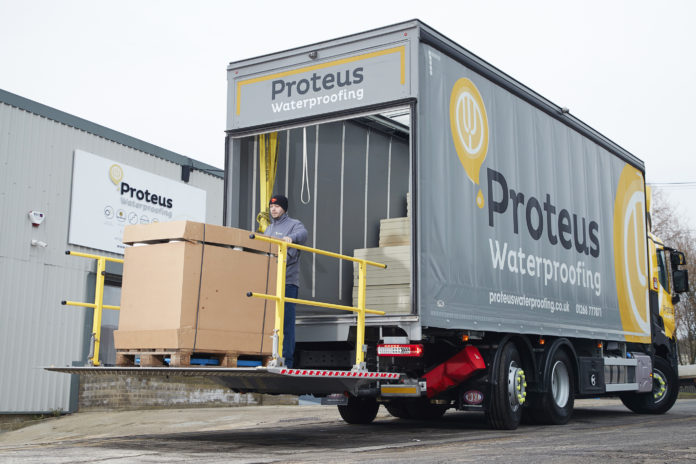 In a competitive roofing market where purchasing decisions are often dominated by price, many manufacturers and suppliers could argue that there is little in the way of customer loyalty. Contractors will often complain of the insufficient technical and ongoing support they receive from manufacturers. I strongly believe this low level of customer service is simply unacceptable.
In spite of extensive and ongoing marketing campaigns by all of the main suppliers, it can be difficult for contractors to distinguish major differences between competing systems – many would say a roll of felt is still a roll of felt wherever you buy it from, and even if you are working to an architectural specification, you can still choose a 'similar' product – so why not go for the lowest cost?
Evidence has shown that contractors become comfortable in installing particular products or systems, and as long as these continue to remain price competitive, there is no reason to change suppliers. In that respect alone, you will easily retain a loyal customer, but making a contractor feel valued requires a lot more care and attention.
Providing good customer care
From the moment we began trading, providing exceptional customer care has always been of utmost importance. We quickly noticed that a combination of factors contributed to this, and surprisingly, it was not all about selling high quality, accredited products and systems – it was more about properly understanding the needs of contractors and offering them the best solutions to their problems.
So, what were these factors and how have they helped Proteus attract and retain an ever-increasing, loyal customer base? From project commencement to completion, Proteus will always go the extra mile. Conducting roof surveys, condition reports and providing customers with a bespoke specification not only gives the client a comprehensive understanding of the issues, it enables the contractor to more accurately tender for new projects and offer the most practical, cost effective, and durable waterproofing solutions. Attending site periodically during installation enables Proteus to inspect the progression of works, further supporting the needs of the contractor.
One of the key factors is seeing the completion of a project and issuing a detailed sign off report including photographs of the finished works. This means the contractor – in most cases – can receive their guarantee within 24 hours, so they can be promptly paid by their clients.
We have a policy of working closely with all of our customers at every stage of the process so that we can be an integral part of their team. If they are winning new work, then so are we, and this is being reflected in our growing market presence, which has seen us expand nationally from London and the south east into the rest of the UK.
Another factor which contributes to Proteus' success is our ability to provide customers with an exceptional delivery service. The company quickly realised that customers need to receive their materials on-site quickly and efficiently. They therefore implemented a 'next day delivery' policy. This was introduced after contractors had complained that some competitors could take up to three days or longer to fulfil similar orders. Customers can receive Proteus stocked items in less than 24 hours of placing their order – service this exceptional is difficult to compete with.
Providing technical information
Proteus has made technical information readily available across its whole range of systems and when the company first began trading, gave priority to employing a technical-service manager before recruiting sales personnel. This has reaped major dividends with contractors saying they are now better informed and better able to win new business.
Research has shown that it costs seven times more to attract a new customer than it does to retain an existing one. Over all markets, it is considered that 40% of sales come from repeat customers; another reason why Proteus is so intent on fostering loyalty within its own customer base.
Here at Proteus everyone was aware from the very beginning that we had to work harder than our competitors if we were to prosper as a business. Everyone was a new customer from day one and we had to ensure that they received the very best experience.
Since then, we have increased our levels of customer service, but from our experience, it definitely is the small things that matter. Adhering to the needs of your customers and providing consistent technical support are just two simple ways of maintaining a happy clientele.
All of our staff; from the managing director to the administrators who receive our enquiries, have bought into this process, and it really is helping us become one of the fastest growing companies of our kind – that's why loyalty is priceless."
www.proteuswaterproofing.co.uk