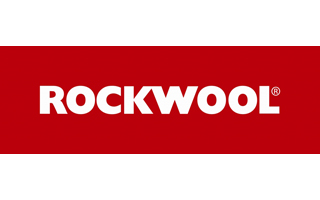 In December 2007, RCT Homes became Wales' largest social landlord after taking over the ownership and management of nearly 11,000 homes from Rhondda Cynon Taf County Borough Council. A not-for-profit organisation, RCT Homes provides high quality housing and manages housing services for more than 60 housing estates and 23 sheltered housing schemes.
RCT Homes accessed Phase 2 Arbed funding, which targets to improve the energy efficiency of a minimum of 4,800 existing homes in Wales by the end of 2015, from the Welsh European Funding Office for its latest refurbishment project in Cwmbach. Part of a three site, £19m development, the scheme involves the renovation of 30 Cornish Unit Homes at Bryn Awelon, Cwmbach.
Between 1946 and the 1960s, over 30,000 Cornish Unit (Type 1 and Type 2) homes were built as cottages or flats. Type I construction, typical of the homes in Cwmbach, features single storey PRC columns with a distinctive tile hung Mansard roof built on a timber frame. Type II construction includes double storey PRC columns with a hipped or gable roof. In 1985, these homes were classified as defective due to the presence of chlorides in the concrete which caused corrosion of the steel reinforcement and subsequently cracking and spalling of the concrete.
Since this time, the PRC elements were removed from these properties and replaced with traditional brick and block. In spite of this structural improvement, these types of home are renowned for being difficult to insulate and, as a result, leak energy.
Dave Challenger, of RCT Homes, commented: "As fuel prices have escalated in recent years, Cornish Units tenants have struggled to keep warm. The design of the properties, especially the tiled Mansard roof, makes carrying out the necessary fabric improvements to improve the insulation a particular challenge. We have worked with ROCKWOOL on this project to come up with an effective, easy to install solution that is set to deliver a much improved thermal performance and also enhance the aesthetics of these homes in line with other new build properties in the area."
The RCT Homes concept focussed on upgrading the building fabric of these Cornish Units in terms of design, aesthetics and technical performance, greatly improving the living environment and the health and welfare of the occupants. The housing provider worked directly with Hirwaun-based building contractor, Thomas Holdings, who oversaw the project from the initial stages in mid-September 2015 to its completion in the first quarter of 2016.
Mansard roof design
In the past, efforts to improve the insulation of Cornish Unit homes have foundered on the difficulties presented by the Mansard Roof design. Achieving a good fit within the timber frame using externally applied options has proved challenging. When insulation has been applied from inside this type of home, the approach taken has proved too intrusive and disruptive to the building fabric and tenants in occupancy.
For this project, ROCKWOOL devised a tailored, envelope refurbishment solution, featuring its REDArt External Wall Insulation System (EWI) combined with the use of ROCKWOOL FLEXI insulation which is proving very successful.
The REDArt Silicone external wall insulation system used for the ground floor of the Cornish Units on this scheme offers outstanding thermal and weather protection, achieving a U-Value of 0.26 W/m3K, as well as an attractive exterior appearance. It comprises a ROCKWOOL REDArt Silicone 100mm slab of stone wool insulation which is mechanically fixed to the existing substrate. A ROCKWOOL FS Mortar 2 base coat was then used to apply a reinforcing layer with a top coat of REDArt render applied in a cream coloured, silicone finish to complete the project.
For the first floor, the existing tiles were removed to allow for the application of 50mm thick ROCKWOOL FLEXI. This multi-use, dual purpose thermal and acoustic insulation solution was fitted between the timber rafters and frame of the Mansard roof, allowing for a 25mm gap at high level and a 50mm gap at low level for ventilation. With its unique flexible edge, ROCKWOOL FLEXI is quick and easy to apply within the timber structure to fill all the spaces neatly and effectively, with minimal mess and disruption. A new breather membrane has been applied to the rafters, with battens refitted and new tiles installed. ROCKWOOL has also supplied insulated soffit and fascia boards to limit the cold bridge at the ridge beam which separates the first floor external wall from the Mansard roof.
Mr Challenger continued: "The ROCKWOOL insulation is performing above and beyond our expectations on this project. Working with a renowned difficult housing design, and with no previous or similar insulation refurbishment plan available, ROCKWOOL provided us with a fresh technical approach to insulate these houses, but retaining their unique style and appearance. It saves installation time and is helping to make these Cornish Units thermally efficient for tenants today and subsequent generations."
ROCKWOOL Technical Support was on hand throughout the project to provide guidance and advice, checking work and regularly training contracting staff to ensure the REDArt external wall insulation and ROCKWOOL FLEXI were applied correctly, both from a technical and aesthetic perspective.