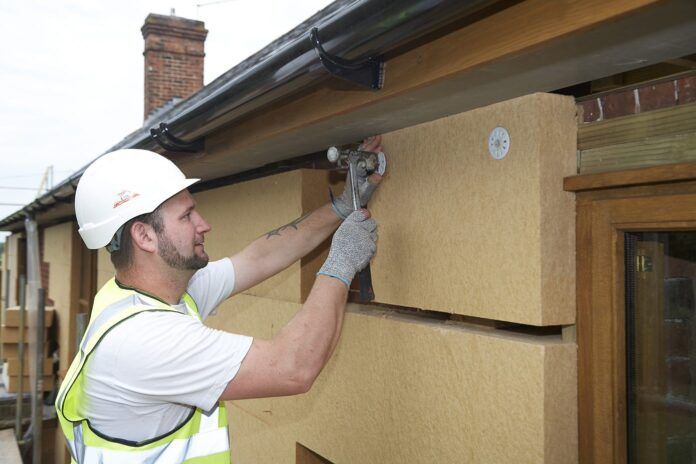 At the end of November 2022, business and energy secretary Grant Shapps announced the government would support millions around the country to insulate their homes with the £1 billion ECO+ scheme. Simon Ayres of Lime Green assesses this scheme, how property owners can take advantage of it and explains how insulation installations can vary depending on property.
What is the ECO+ scheme?
The ECO+ scheme focuses on improving insulation in homes to make them more energy efficient and bring down people's energy bills.
Although already in place, the ECO+ scheme was previously not available to those who weren't benefiting from additional government schemes to upgrade their homes. Following the recent change, the scheme now not only supports those on low incomes, but also those in less energy efficient homes, in lower council tax bands.
ECO+ is an obligation for energy suppliers to provide customers with grants for insulation to reduce home heating costs, which is predicted to save each home around £310 per year.  The UK government will work alongside energy suppliers to implement the scheme from April 2023, and it's set to run for three years until March 2026.
As a part of the UK government's 'Help to Heat' schemes, ECO+ will be complementary to the current ECO4 scheme, which launched in 2013 and has helped 2.4 million people to make their homes energy efficient.
How to make the most of ECO+?
ECO+ will focus on a variety of insulation types, including internal and external solid wall insulation.
If you have solid walls, they may not be insulated, and there's often no 'gaps' to fill as there is with cavity wall insulation, so you'll likely need to insulate from the inside or externally.
Despite the government's average of £310 a year savings, solid wall insulation is estimated to save up to £900 for a detached house in the UK, per year. Although, your home is unique, so it can be helpful to work out exactly how much money insulation could save you.
Internal vs external wall insulation
Cost
Often, internal insulation can be cheaper to install than external insulation. If you're using a grant from the ECO+ scheme, internal insulation might be beneficial to ensure you can use premium products and insulate a larger area.
Space
Internal insulation will slightly reduce the area of the room you're insulating, so if space is tight, external insulation might be preferrable. However, the same is true if you're unable to expand externally.
Aesthetic
When insulating your house, externally or internally, how you finish it will be a big factor. To maintain your insulation with an aesthetic finish, it's recommended to use a breathable, mineral paint rather than one with an acrylic base. For example, at Lime Green, we can finish our internal Woodfibre Wall Insulation with a layer of Solo Onecoat Lime plaster, which gives a final decorative finish to a practical solution.
Sustainability
Both internal and external wall insulation provide the energy efficiency that ECO+ is driving for, as it decreases the U-value of a household to reduce heat loss and improve overall thermal efficiency.
Choosing the right material for your insulation can also increase the sustainability of your home. For example, wood fibre boards lock up carbon during manufacture, resulting in a carbon negative material. In addition, they're made from natural materials, without toxic chemicals or additives, to reduce any effects the material could have on the environment.
It's important to consider the carbon footprint of your insulation, for example, each 1m3 of Lime Green's Warmshell Woodfibre locks up 235kg/CO2, whereas a foil faced PIR insulation releases around 780kg/CO2 per 1m3.