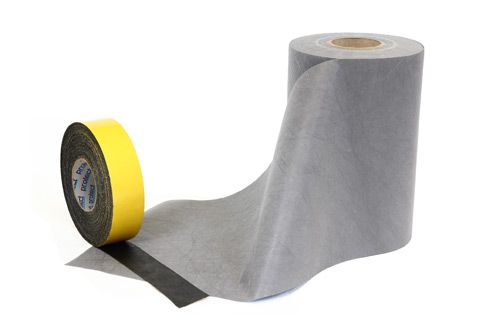 Protect Membranes has introduced the Protect Party Wall Air Barrier ("PWAB") Pack, a completely air and watertight solution for sealing party walls to reduce heat loss to a minimum in timber frame construction.
The pack, comprising a 300mm x 25m Protect party wall air barrier construction membrane with Protect Reinforced Universal Tape, has been specifically developed to overcome the problems of heat loss from party walls in timber frame buildings. Poorly sealed party walls can allow a significant amount of air movement in the cavity, leading to the migration of heat to other areas of the building. The overall result is heat loss across the building in general.
Protect Membranes says the PWAB membrane is highly vapour permeable, allowing it to achieve the requirements for air sealing but still allowing water vapour to escape. It is available in an optimum roll width, and the edges are sealed airtight using Protect Reinforced Universal Tape.
Christine Ryder, product manager for Protect commented: "The Party Wall Air Barrier Pack is a welcome addition to Protect's already comprehensive range of membranes for the construction and roofing markets.
"As the timber frame construction market gains momentum, the need to minimise heat loss between party walls becomes increasingly important. Protect's PWAB Pack makes light work of effectively sealing party walls to help maximise the thermal performance of the building."