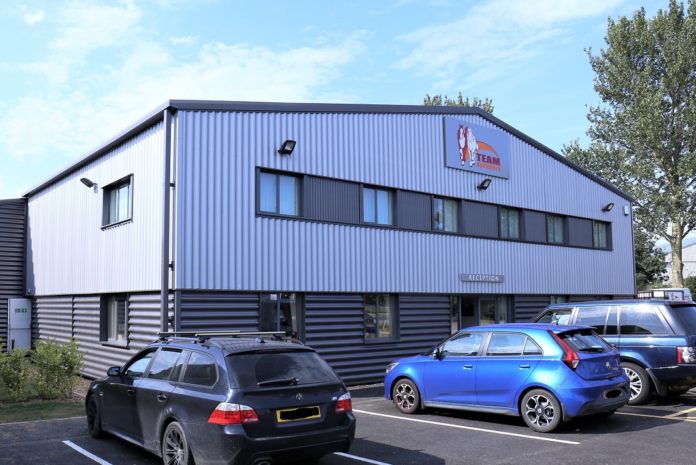 When the existing long term tenants of this building needed it to be extended and given a face lift, architects DMA, acting on behalf of Grovemere Property, looked to a retrofit solution manufactured by Architectural Profiles Limited to provide the least disruptive and most cost efficient route to bring it up to date in terms of design and insulation performance. The 'new look' building also delivered benefits to Grovemere through a stronger lease renewal position and incremental asset value.
Using AP45HR profile, both horizontally and vertically, supported on a Tritherm structural subframe, with 100% non-combustible insulation and fixings, the building was re-enveloped with the very minimum of disturbance to the business being carried on inside the unit.
A note to APL from the estate developers, Grovemere Property, via Nigel Dalton of DMA, to say how happy they were with the refurbishment, went a long way. As we say: it doesn't need to be big to be rewarding and noteworthy.