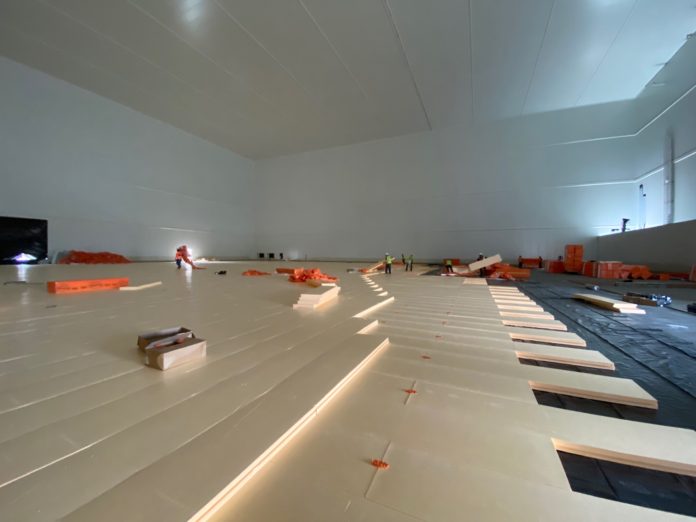 Sundolitt's XPS floor insulation has been installed for Greggs as part of the expansion of its new Balliol National Distribution Centre.
A total of approximately 7,500m2 XPS 500 SL was specified for the cold store floor, laid in two layers, to withstand the calculated floor load and prevent freezing of the ground below the floor.
Main contractor Clegg Food Projects are working on the major expansion to the Greggs site. This new 80,000ft2 facility, close to Greggs' first shop, supports the company's ambitious plans to increase the number of shops nationwide.
With temperatures inside the cold stores as low as -30°C, Sundolitt XPS was chosen as the floor insulation, as it maintains its thermal performance in long term temperatures between -50°C and +75°C.
Alongside excellent thermal conductivity, the insulation is odour-free, rot proof and resistant to moisture, and is unaffected by freeze/thaw cycles.
Sundolitt XPS provides exceptional load-bearing performance with strengths available up to 700kP, which is vital for cold store floors subject to heavy and concentrated loads from racking systems and forklift truck traffic.
Bryan Mawer of Sundolitt said: "This is a key project supporting the growth of a major and very popular bakery, keeping them close to where the business first began. We are proud to have supplied XPS floor insulation for this project, another successful cold store installation where the excellent strength and thermal performance characteristics of XPS have been recognised."