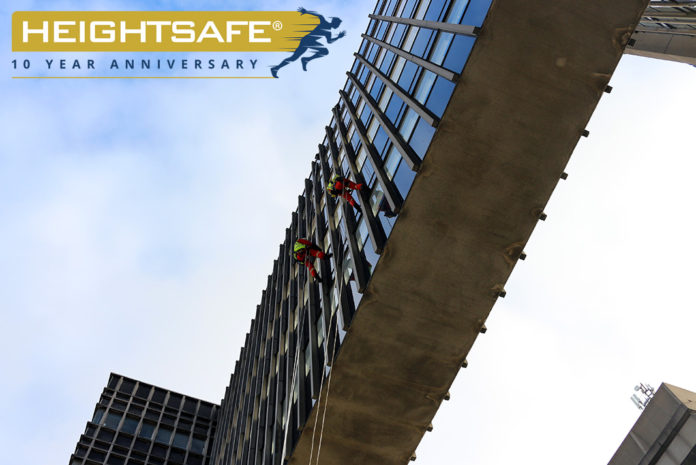 Data from four of the UK's most high-profile public construction and maintenance projects has indicated that 11% of reported health and safety incidents are related to working at height. This snapshot provides an insight into the levels of preventable accidents and incidents occurring on public works.
A Freedom of Information (FOI) request submitted by Heightsafe to HS2 Ltd, Sellafield Ltd, Highways England (motorway works M1-M6) and Network Rail (Crossrail) asked how many reported health and safety incidents had occurred across specific projects[1]. Further, it asked what proportion of these incidents were related to working at height. The respondents shared details of RIDDOR, LTA and recordable incidents.
Of the 538 non-fatal, reported incidents across the four projects, 56 were as a result of working at height. There were no reported fatalities linked to working at height.
Commenting on the findings, Ken Diable, managing director of Heightsafe, said: "The risk of working at height for construction and maintenance workers is known to be higher than those working in other sectors. In fact, falls from height accounted for the majority of fatal injuries to workers from 2013-18. We are relieved to see that respondents reported there were no deaths as a result of working at height on their projects. However, there were still over 50 incidents that in all likelihood could, and should have been prevented."
The role of regulators in stopping poor Working at Height practices
In March 2019, Heightsafe called on the Health and Safety Executive (HSE) to consider more stringent regulations to reduce the number of preventable deaths and injuries as a result of working at height. However, in its latest 2019/2020 business plan, the HSE makes no reference to tackling Britain's biggest workplace killer.
Heightsafe will continue to offer free, no obligation advice on safe working at height for organisations, and appeal to regulators to consider new laws to tackle poor practice, including. The company is proposing the following:
Make work at height equipment a legal requirement on all new buildings and redevelopment projects – with a minimum standard set in Building Regulations
RIDDOR statistics to be available and easily accessible online for businesses in high-risk industries such as construction, and agriculture, alongside a certification scheme from RIDDOR, providing proof of an organisation's accident statistics
HSE to continually monitor and report on the health and safety performance of contractors in high-risk industries, scoring these contractors against set metrics to aid in a proactive approach, rather than reactive in implementing working at height safety measures
Tax relief for businesses actively investing in work at height equipment to protect their personnel, similar to the Land Remediation Relief currently available in the asbestos industry.
……………………………………………………………………………………………………………….
[1] Highways England: All Highways England works on the M1, M2, M3, M4, M5 and M6 from 2015 – March 2019
Sellafield Ltd: Sellafield decommissioning project from 2008 – March 2019
HS2 Ltd: Construction of HS2 from April 2014 – March 2019
Network Rail: Construction of Crossrail from April 2013 – March 2019