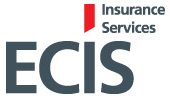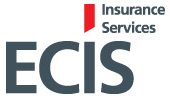 In its third Annual Healthcheck of the UK's trade professions, ECIS has found confidence at its highest level since the survey began, with 60% of roofers saying they feel confident about the year ahead.
However, the survey of 200 roofers, electricians, plumbers, heating and ventilation engineers, joiners, plasterers, decorators and general builders also found that behind this upbeat outlook is a workforce under immense strain with 39% of those surveyed saying their business was under increased pressure to fulfill contracts.
Reflecting the increased demand for their skills, many roofers saw their work / life balance tip heavily towards work with nearly a third of roofers having to regularly work evenings and weekends and 80% saying they had felt more pressure to do so in the last year.
Despite working longer hours, a further 64% had to turn work away in 2015 and 36% resorted to unskilled labour to help fulfil contracts, with a 1% decrease in those showing higher earnings from the preceding year.
Commenting on this year's Healthcheck, Phil Scarrett, sales and marketing director for ECIS, said: "Despite a slight fall in earnings, roofers are generally feeling more confident about 2016 than they did this time last year. And you can see why with a series of major construction projects underway and the knock on effects of this.
"However, the fact that 29% of roofers would not encourage young people to enter the industry underlines the struggle many people in the trade are facing between earning a living, managing customer demands and having a life outside of work. There is no shortage of work to go around but serving that demand is evidently a source of significant pressure for tradespeople – so much so that 36% have had turn to unskilled labour."