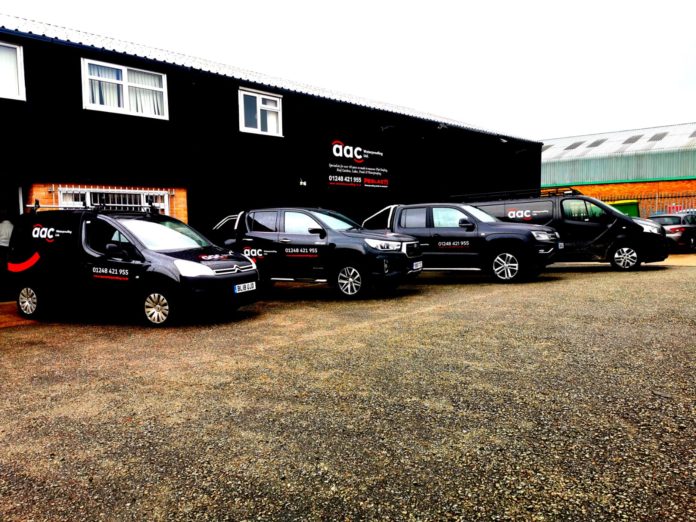 Despite the COVID-19 pandemic seeing businesses across the UK struggle, Anglesey-based flat roofing specialist, AAC Waterproofing, has defied the downturn to post a strong financial year since 2014.
The increase follows a tough couple of years financially for the brand, with the impressive turnaround attributed to a companywide restructuring process, coupled with a diversification of its services.  
The 2019-2020 financial year saw the company enjoy significant growth, following a recorded loss in the 2018-2019 period. Despite the challenges currently facing the UK, this positive turnaround is attributed to a companywide restructuring process that began in 2019.
Since its launch in the 1970s, AAC Waterproofing has grown to become a leading flat roofing contractor in the north west. However, following a difficult few years financially, the company underwent a full restructuring process that began in 2018. This involved an in-depth analysis of the brand's strengths and weaknesses, alongside a portfolio diversification designed to give customers even more choice.
In addition to diversifying its portfolio, the restructuring process also included several management changes. The biggest was the welcoming of new managing director Andy Porter, who came on board to not only take over the day-to-day running of the business, but also focus on finding ways to reduce costs across the board and maximise profit margins.
Alongside Andy, AAC Waterproofing also welcomed a new marketing manager Michael Gwynne, who has been charged with bringing the company up-to-date and help it move forward. It was during this transition period that the company welcomed back co-owner Laura Hibbert, who re-joined the day-to-day running of the business as financial director.
These changes were able to provide an immediate boost to the company, allowing them to transform a tough couple of years, and give them the groundwork to continue expanding for the future.
Andy Porter, managing director at AAC Waterproofing, said: "There can be no denying that the pandemic has had a negative effect for businesses across the UK. Here at AAC Waterproofing, we, too, have noticed a downturn, but despite this, we are incredibly proud to have been able to post one of our strongest years in a while.
"This success follows a number of challenging years for us, however, a companywide restructuring process, coupled with a diversification of our services, has helped to transform the business and leaves us in a very strong position to take on whatever the future has in store."