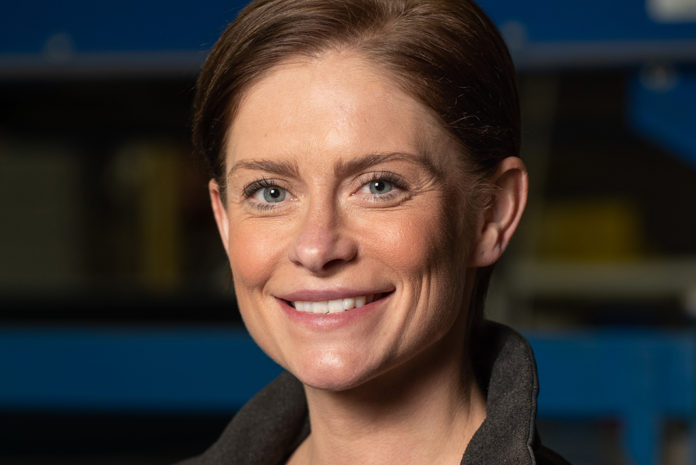 A plan by Swedish home décor giant IKEA and construction wizard Skanska to bring their low-cost sustainable offsite housing model to the UK has been welcomed by Actis.
IKEA will be championing its BoKlok housing initiative at this month's annual Chartered Institute of Housing Conference in Manchester, which will be taking place on June 25-27.
And as official flag wavers for the timber frame industry – for its speed of construction, sustainable credentials, potential to ease the chronic housing shortage and ability to counteract the construction industry skills shortage – the new concept is being lauded by Actis.
Henrik Johnnson, BoKlok UK vice-president, will stress, when he details the benefits of his company's concept at the conference, that key factors to the success and sustainability of the future housing market are more housing choice, improved quality and increased efficiency. His aim is to create homes which suit the pockets of those on average incomes.
"Modern methods of construction can deliver on all of these, which is why investments in offsite solutions have increased significantly," he said.
The company has built 11,000 homes so far in Sweden, Norway and Finland, using sustainable offsite manufacturing methods, giving more people the opportunity to own a quality, sustainable home, at a lower price than the current market value.
"BoKlok homes are built using a smart, industrialised and efficient process that produces high-quality, environmentally sensitive housing at a low price. We have nothing to do with "flat-packs"; it is about completed quality homes manufactured off-site," he explained.
"In Sweden, our calculations show that a BoKlok multi-family house generates half the carbon emissions compared to the average of a newly produced multi-family house," said Henrik.
"We will use the same means of production for the UK market and hence it is reasonable to think that the result would be the same in the UK. Transportation of the modules is a very small part of the total emissions.
"In a world with finite resources we do as much as possible to minimise our impact on the environment, which is why we build in wood – the most climate neutral and natural building material. Building in a factory lowers our environmental impact, especially as we use timber frames. We recycle most of our leftover materials; less than one percent gets thrown away. And our carbon footprint is less than half that of normal building projects. All of this makes us more sustainable and more cost effective."
Henrik continued: "Our housing areas are relatively small with leafy areas where people can meet in a natural way. They are always close to public transport, shops and other public amenities. We help our customers live more sustainably, whether that means saving energy and water or how they can find cleaning products without any harmful chemicals.
"Perhaps most important of all, we don't build any unnecessary square metres. We create smart space, not show-off space. Every square meter we don't build reduces our environmental impact."
Henrik concluded: "Our goal is a low price with meaning. That's something entirely different from building cheaply. We build most of our houses inside, which reduces the risk of weather damage. We build with care to show respect for the people who will move in and we build smart using natural and environmentally friendly materials."
Jemma Harris, regional sales director at Actis, is particularly excited about the latest forward-thinking offsite specialist to throw its hat into the ring. She said: "We welcome initiatives aimed at addressing the housing crisis and the construction industry skills shortage, while improving the environment. Here is another wonderful example of construction organisations being proactive, thinking outside the box and looking at new and innovative ways of creating the homes we need."