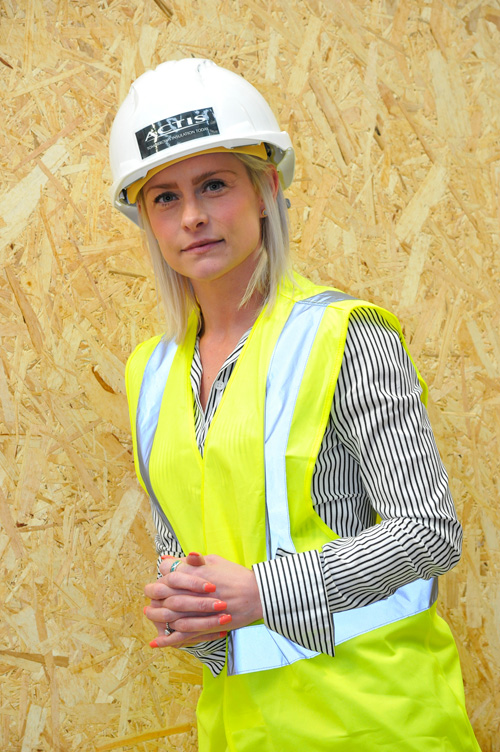 The London Assembly's proposal to focus on building offsite manufactured homes to help it deliver the 50,000 new houses it needs every year has been welcomed by Actis Insulation.
Actis says it has favoured increasing the number of timber framed homes produced in the UK both to help speed up the build process and address the issues thrown up by the diminishing number of skilled tradespeople able to carry out tasks required by the traditional housebuilding industry.
Regional sales director Jemma Harris said if the measures outlined in the London Assembly's recent planning committee report "Designed, sealed, delivered – The contribution of offsite manufactured homes to solving London's housing crisis," are adopted it should go a long way to providing much needed new homes – with the added bonus of new career opportunities and reduced fuel bills for Londoners.
Harris commented: "Building a timber frame house is around 30% faster than making one from brick and block. With a shrinking workforce and the likelihood that this situation will worsen in the light of Brexit, the offsite option is a sensible way forward.
"Elements such as wiring, plumbing and insulation take place in the factory – our insulation systems take between 25 and 50% less time to install than traditional alternatives – which all helps to speed up the process."
London Assembly planning committee chairman Nicky Gavron explained in the report: "Construction within a factory environment achieves quality control that ensures fast builds and lengthy lifespan. Once delivered to site they can be up in a matter of days or weeks, a vital advantage given the acute scale of demand London faces.
"The Farmer Review has highlighted the skills challenge an ageing construction workforce and Brexit pose for housebuilding. Offsite manufacturing offers the opportunity for ambitious job creation.
"Making homes in this way produces significant environmental benefits, from reduced deliveries, traffic and dust in construction to an outstanding energy performance. It also offers residents significant reductions in bills, removing many from fuel poverty.
"Moving production from the construction site to a factory environment has many other benefits, especially in attracting a new demographic to the industry and diversifying the workforce. Being able to offer professional 'careers' in a permanent place of work should help the industry attract a broader pool of talent – especially women and young people."