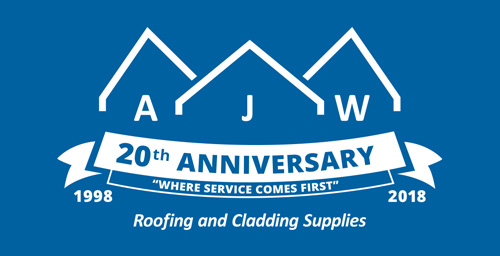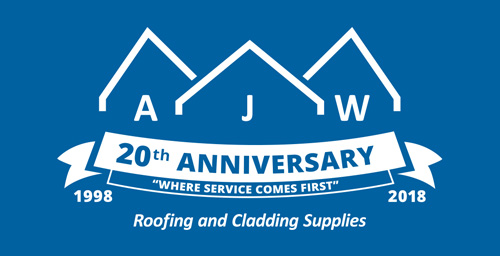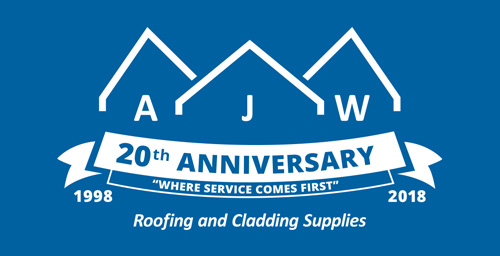 Two thousand and eighteen is a year of celebration for AJW Distribution as it is celebrating its 20th anniversary.
Managing director, Alan John Woods, set up AJW Distribution in March 1998 and has seen the company develop from a 'one-man-band', to a successful business it is today. With nearly 60 staff in four depots throughout the region, and a new office just opened in Leicester, AJW Distribution shows no sign of slowing down.
"I never dreamt in my wildest dreams, 20 years ago, that AJW would be so successful and become such a force in the East Anglia roofing market," said Alan.
In fact, the company's continued success and growth over the last 20 years is largely thanks to Alan's highly regarded reputation and respected opinion, following a long serving career in the world of roofing.
Alan joined Atlas Cement (now Marley Eternit) in Meldreth from school. He has lived and breathed roofing for many years, amassing a knowledge of the industry that exceeds anyone. His skill to sell is extraordinary as Norman Morter from Briarwood, said: "Alan is the best telephone sales person around!"
As a family-owned business, AJW Distribution prides itself on the service it offers its customers and also the high-quality staff it employs.
Charlotte Woods, marketing director, said: "We have the best staff in the business in East Anglia, with such exceptional knowledge on all roofing areas. We are very lucky to have such a loyal and dedicated team who are so committed to helping the company develop and grow successfully."
Moving forward after 20 years, Alan feels that it is time to step back and take even more holidays, so over the coming weeks his responsibilities will be delegated to his three children: Gareth, Charlotte and Thomas, plus his ever-growing band of managers.
Alan said: "I would like to thank everybody for their support over the years. In my days at Atlas I employed a young semi-pro footballer called Ted Carolan, who followed me to our previous company, and then 13 years ago, came to AJW. Without his help, friendship and support, we would not be the force we are today. He has, without question, promoted the company's motto of: 'Where Services Comes First'. All of our younger staff look up to Ted and constantly seek his advice.
"It is with great pleasure that we will be celebrating our 20th anniversary with various events throughout the year. Watch out for offers, promotions, charity events, and also depot parties to fully mark this huge achievement. Finally, I would like to wish the younger generation every success in the future."