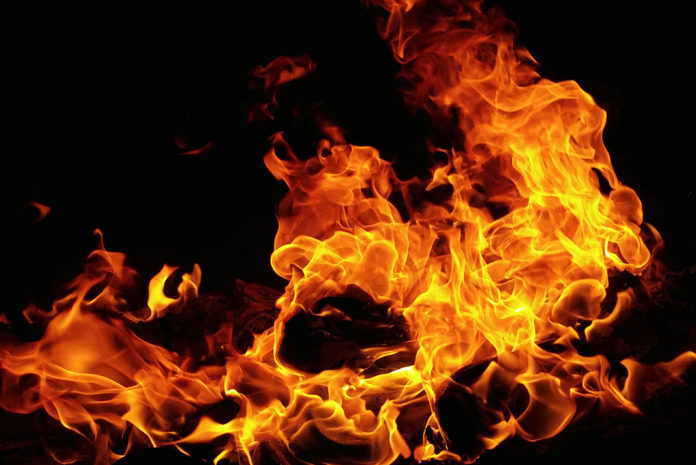 The weekend's (Sunday 9th June 2019) major fire at Riverside Barking is a further example of why timber is not a suitable construction material whether built or under construction, structural or decorative, said the British Association of Reinforcement (BAR).
The fire at the De Pass Gardens flats quickly spread from the first floor to the sixth floor via the external feature timber balconies. Residents had raised concerns about fire risk of the balconies. Resident, Michaela Gheorghe, tweeted: "Fire on the Barking Riverside estate. Huge!!! Serious!!! Only a couple of weeks after the residents association specially asked the builders @Bellway_Homes who said the wood cladding was fire retardant and perfectly safe." She went on to tell the BBC that she had 'raised several issues' about the safety of the wooden balconies on the blocks of flats.
In May, an investigation by BBC Watchdog found that hundreds of timber-framed homes built by Persimmon and Bellway 'are a fire risk'. The Persimmon homes were sold with missing or incorrectly installed fire barriers. BBC Watchdog also reported on fire safety issues with Bellway's Canterbury's Tannery timber-framed development. In 2015, a fire took hold in a block of flats and quickly spread through dozens of properties, destroying or damaging 45 of them. An inspection highlighted concerns over fire-stopping in the walls, leading the residents having to be moved out while improvement works were carried out.
"The fire at Riverside Barking and the BBC Watchdog programme shows that the fire risk of timber construction does not go away once the building is completed," said Steve Elliott BAR chairman. "Timber is a combustible material, concrete is not." Concrete construction offers up to six hours fire resilience compared with the 30 minutes for timber frame.
It is not just completed timber-frame buildings that cause concern. Elliott pointed to two major fires of timber-frame construction sites earlier this year At St.Marys Road, Southampton and at Olympia Street, Glasgow. "The fire-risk of timber frames under-construction is widely recognised and has resulted in the timber industry having to develop special site guidelines for their prevention. Now the risk with completed buildings is under focus."