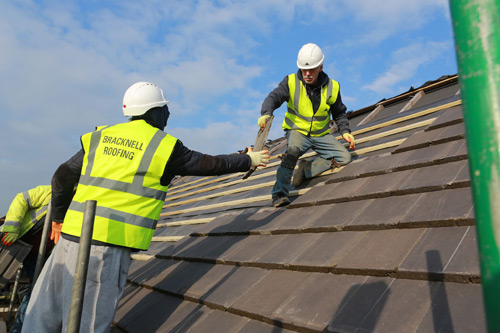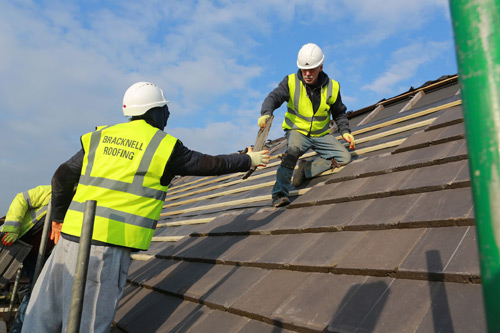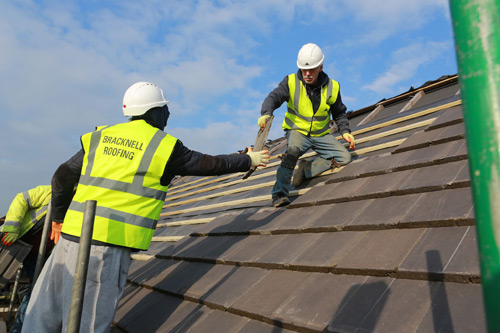 Lead recycled from old car batteries will be used on the roof of each new house constructed by Bracknell Roofing, following a deal with a recycling company.
Bracknell Roofing says it had been impressed with the quality of British standard lead that 2IM group company Envirowales is able to extract from highly toxic car, HGV and forklift truck batteries, which contain lead as well as acid, allowing the reuse of recycled materials, that until recently were destined for landfill.
Burton-based Bracknell Roofing, which is said to be the UK's second largest roof, slate and tiling contractor, estimates that it now uses the equivalent of four car batteries of reclaimed materials for lead work, including saddles, aprons and flashings that finalise the water tightness of a roof on the average three-bedroom house.
Bracknell Roofing's divisional director Simon Smith commented that he is delighted to be working closely with Associated Lead Mills (ALM, part of the 2IM group company) as part of the company's ongoing commitment to reducing its impact on the environment.
Simon said: "ALM should be applauded. Their state-of-the-art plant 'Envirowales' based in South Wales is able to reclaim 96% of each and every lead acid battery that has come to the end of its original use. The resulting lead product, branded as 'Envirolead' is tested rigorously and has passed all of our requirements regarding quality and reliability. Envirolead comes with a 50-year warranty if installed correctly using premium roofing products, some of which are manufactured using the same battery reclaimed lead.
"Using recycled lead from this highly environmentally responsible source is yet another aspect of our business where we add value and not cost for our clients. 2IM, Envirowales and Associated Lead Mills clearly demonstrate a chain of custody and responsibility in using materials that otherwise would go to landfill, which nobody wants.
"It's a great story that housebuilders and developers alike can tell new homeowners, especially when it's so tangible. It highlights that the recycled material on their very roof came from vehicles they use every day."
Alan Barker, from ALM, has praised Bracknell Roofing for embracing the use of materials that have been reclaimed from toxic products. Alan commented: "Bracknell Roofing is a good example of a pragmatic business that works in a very competitive sector, where fine margins on costs can be the difference between winning and losing contracts, so using a recycled material at no additional cost is a win-win for its customers.
"I think part of the reason that Bracknell Roofing has aligned itself with ALM is that Simon and key members of the team have visited Envirowales and have seen for themselves how we take tens of thousands of tonnes of vehicle batteries of all descriptions each year and put them through a series of processes that produce lead that can be used on the roofs and other aspects of new homes."