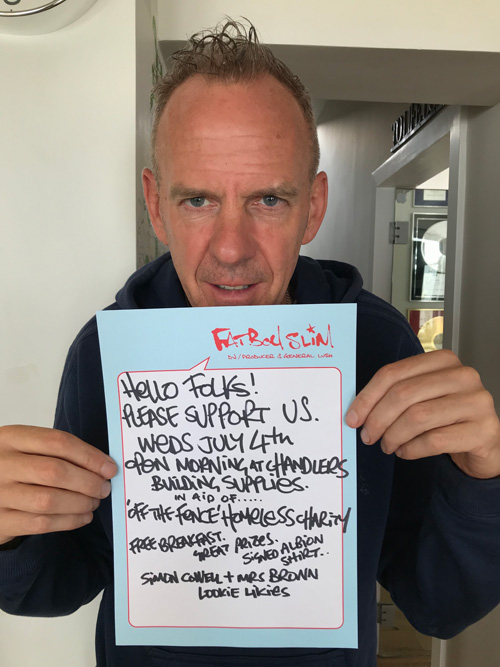 Brighton's Chandlers Building Supplies has rallied the support of well-known faces and neighbours to help celebrate its open morning on July 4 and raise funds for a local homeless charity.
The event, to mark the opening of its newly extended site on Basin Road North, is supported by its neighbour, Norman Cook (Fatboy Slim), and welcomes look-alikes Simon Cowell and Mrs. Brown for selfies. There will be a beat the goalie competition against 2016 Big Brother winner, Jason Burrill and a chance to win a signed Albion football shirt as well as lots of other prizes and giveaways.
Open to visitors and customers, all proceeds including any donations for a free breakfast, will benefit Off The Fence charity for homeless people in Brighton.
Sue McKinney of Chandlers Building Supplies said: "One of our buildings, located beside Hove Lagoon, was badly damaged by fire in March and while we managed to reopen 72 hours later, we know what it's like not have a roof over our heads! As a result, we felt it very fitting to devote our open morning to a wonderful Brighton charity, Off The Fence, that is dedicated to helping local homeless people."