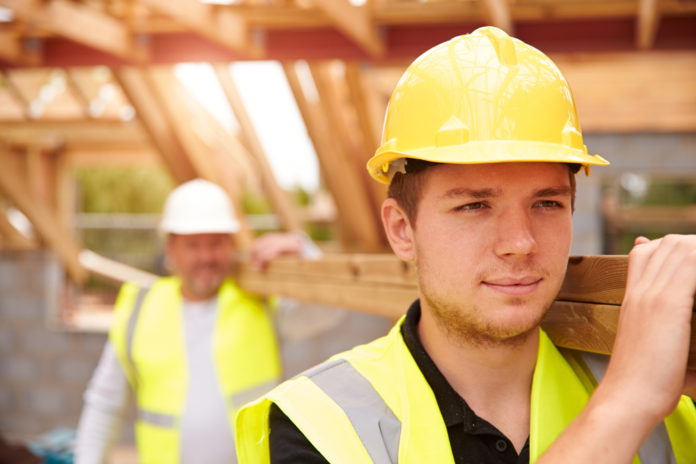 Most firms in the construction sector have avoided making apprentices redundant so far, according to a recent survey by the Construction Industry Training Board (CITB).
The training body said just 141 apprentices out of more than 10,800 had been laid off as a result of the crisis. CITB said it has been getting in touch with apprentices in England, Scotland and Wales, to make them aware of the support available during the COVID-19 crisis.
Despite construction activity falling to its lowest level on record, few lay-offs have been made across the sector as a whole to date, as many companies make use of the government's Coronavirus Job Retention Scheme and other measures.
But the organisation added that it had conducted separate survey of employers, which found that 83% are 'extremely or somewhat confident' that their apprentices will finish training programmes.
CITB has offered advanced payment of grants for second and third-year apprentices as part of its COVID-19 support measures. It said that since it was announced last month, approximately £3.2 million has helped 3,551 apprentices at 1,900 employers.
The training organisation extended the advanced grant to Higher Level Apprenticeships on April 3, paying out more than £207,000 to support 328 apprentices.
Deborah Madden, head of apprenticeships at CITB, said: "It's encouraging to see so many employers retaining apprentices and keeping skills-development high on the priority list. However, we need to bear in mind that redundancy numbers could change as construction and the wider economy adjusts in the wake of the crisis."