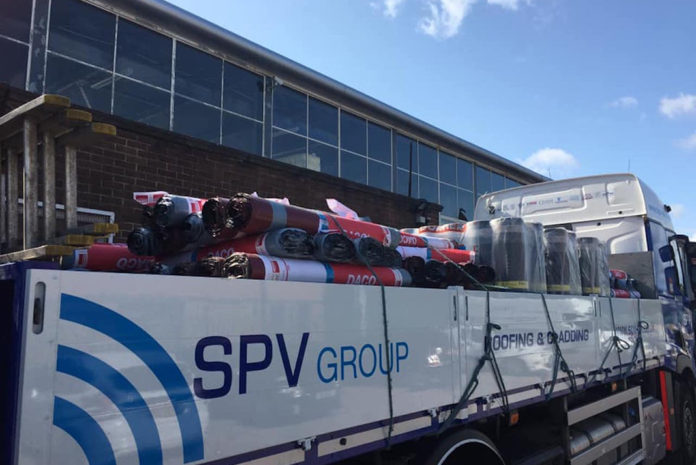 Young people attending the SPV Group's brand new West Midlands training hub have given a donation from construction materials manufacturer, Technonicol, a warm welcome.
This week two full lorry loads of roofing materials rolled in to the SPV Group's new training facility in Walsall from Technonicol's warehouse in Nottingham.
Run in partnership with Juniper Training, the hub will offer free support to equip young people aged 16-18 with everything they need to be ready for careers on construction sites.
Upon completion of courses run at the hub, students will gain a CSCS Card, Level 1 Introduction to Construction, Manual Handling, Fire safety, Asbestos Awareness and Manual Handling Training as well as hands-on industry specific practical training in all areas of the roofing industry.
Andy Murray, UK sales director at Technonicol, said: "We met with Kate and the team from SPV a few weeks ago and showed them around our warehouse in Nottingham. We were delighted to offer them stock they could use for training.  
"Recycling is at the core of our business and it's brilliant to be able to see that these materials will be used to train the next generation of young people in the construction industry."
Kate Whatley, commercial director at SPV Group, added: "We're incredibly grateful to Technonicol for their kind donation. It will really help the young people we support to get hands-on experience of working with top end materials and understanding their benefits."