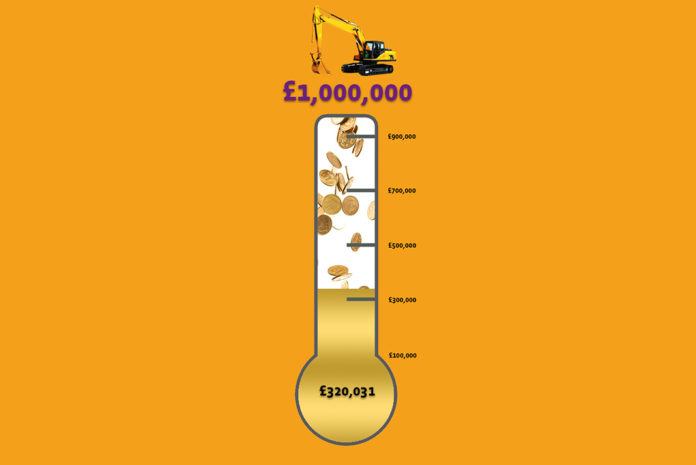 A staggering £320,031 has been raised so far by the construction industry in response to the recent cry for help from the Lighthouse Construction Industry Charity.
Just over five weeks ago, the charity launched its Construction Workers Family Crisis Appeal in response to the COVID-19 pandemic and the catastrophic impact it was having on the construction community.
Hearing the cry for help, the industry has done what it does best, rolled up its sleeves, pulled together and raised almost a third of the £1 million target. Donations have been received across the country from both individuals and organisations, who have stepped up to support the charity that provides physical, financial, and mental wellbeing to construction workforce and their families.
Bill Hill, chief executive officer of the Lighthouse Construction Industry Charity, said: "We are absolutely astounded by the magnificent response we've received so far. We've received huge support from the House Builders Federation (HBF) and also from five tier-one construction companies; the most recent of which is from Ferrovial Agroman who have made a significant contribution to our appeal."  
However, with calls to the charity's Construction Industry Helpline up by over 55%, compared to this time last year, the appeal is ongoing, and the charity has a long way to go before it reaches its £1 million target. Its event calendar has been decimated, meaning that a huge proportion of its income has disappeared at a time when the industry needs its support the most.  
Bill added: "Calls to our 24/7 Construction Industry Helpline have been desperately sad, and we need to do our utmost to ensure our construction community knows we are here for them. It is our mission and moral obligation to ensure that no worker feels alone in a crisis. Sometimes words just aren't enough, but we'd like to say a huge thank you again from the bottom of our hearts to those that have contributed to our crisis appeal and helped us to make a real difference to our construction families in crisis."
The charity is urging the industry to continue to dig deep so that it can provide life changing support to the construction community.
You can find out more about the Construction Workers Family Crisis Appeal here.