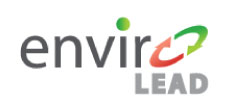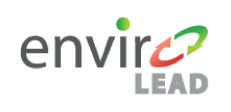 ALM (Associated Lead Mills) was one of a number of companies who presented to those assembled at the launch of the roofing sector's four-year Workforce Development Strategy, which is designed to elevate standards and ignite growth across the roofing sector. The event, which was organised by The NFRC, was held in Westminster on 28th March in an attempt to reinvigorate interest in the All Party Parliamentary Group – and in particular Members of Parliament – for the roofing industry. One of the ways of doing this was having a number of key companies from across the roofing sector supply chain present to those assembled and highlight the innovative materials, working methods and range of projects that the roofing sector gets involved with each and every day, which hopefully goes some way to dispelling some of the myths and outdated perceptions concerning a career in construction and particularly the roofing sector.
With this in mind, Stephen Reynolds of 2iM, the umbrella company for ALM and JML (Jamestown Metals Limited), provided a great example of a traditional, established material which is used on many heritage buildings – and prestigious projects – but is produced in a very modern way meeting the sustainability and traceability demands of architects and specifiers.
Envirolead, ALM's core product is produced by Envirowales, a lead acid battery recycling plant located in Ebbw Vale, South Wales, which takes in end-of-life lead acid batteries, separates them into their component parts with the lead bearing components processed further into lead bullion, and the non-lead bearing components either processed further or sold. The lead bullion is then refined into lead alloys to meet customers' requirements, which includes products for the construction sector. Envirowales uses the very best available technology or BAT, and in doing so to date recycles 96% of every battery which enters the facility.
Stephen also talked about ALM/JML's TOPHAT initiative; an acronym for Transparency Of Product Hallmark And Traceability which he says encompasses the group's position as a recycler, manufacturer, processor and distributor of rolled lead to BS EN 12588.
As Stephen explained, this provides peace of mind for those specifying and installing Envirolead: "The TOPHAT initiative brings together the three most important sectors of the construction industry, that being architects, merchants and contractors, closer together, so that they understand each individual needs in getting the best result out of every roof. This whole process starts through specification, informing the architects through a RIBA approved, core curriculum CPD. By specifying Envirolead, architects are not only contributing to eliminating a toxic stream from entering the environment, they also ensure they get the best possible British standard certificated lead, and in doing so make each and every roof on these projects an informed quality and environmentally aware decision working at its very best for their clients."
To book your RIBA approved Envirolead CPD or learn more about TOPHAT contact Stephen Reynolds on 07885 463631 or email steve@enviro-lead.co.uk