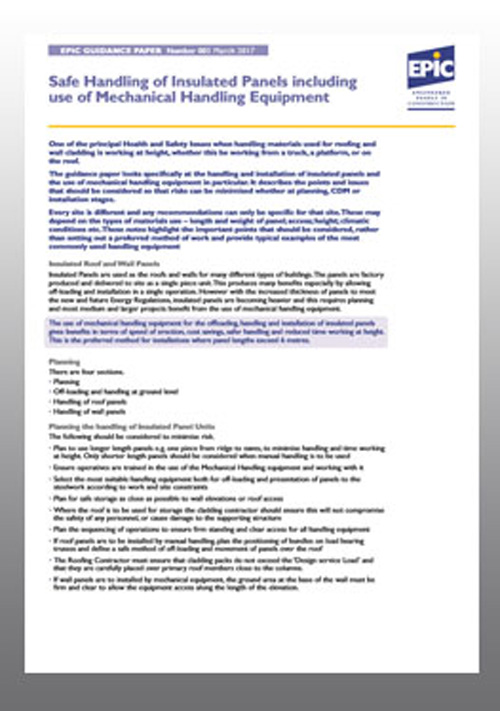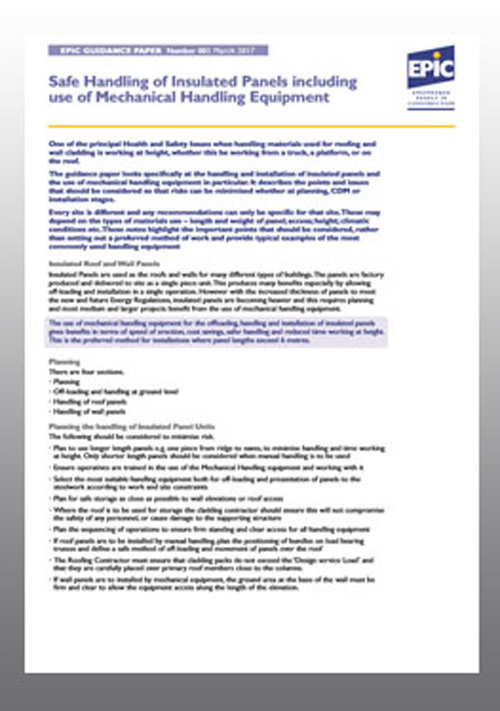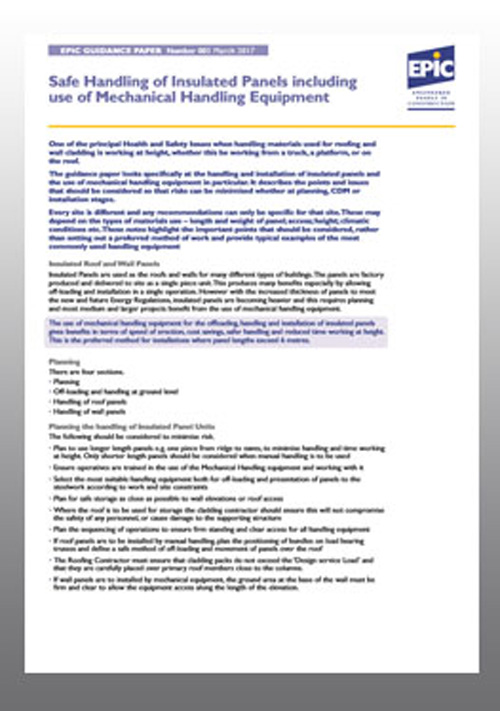 According to the latest Government statistics, falls from height caused 37 fatalities during 2015-2016, with 37,000 cases of non-fatal injuries in the same period.
Whilst it is best not working at height at all, if it is necessary, suitable equipment should be provided to keep workers safe and protect employers from avoidable litigation.
EPIC has produced a new guidance paper to describe how to minimise the risk of an accident when working with insulated panel systems.
EPIC's Safe Handling of Insulated Panels including use of Mechanical Handling Equipment looks at the planning and handling of insulated panels, and working at height.
The document covers points that should be considered to reduce risks when preparing, as well as during CDM and installation stages. In particular, it focuses on the use of mechanical handling equipment for the installation of insulated panels.
The guide discusses adequate training in correct lifting techniques, procedures and practices, the use of apparatus such as forklifts or lifting beams with crane forks on the ground, in addition to safety nets and edge protection when working on a roof. EPIC also encourages the consideration of weather conditions and how this may affect the ability to work without incident.
The latest guide can now be downloaded for free here.