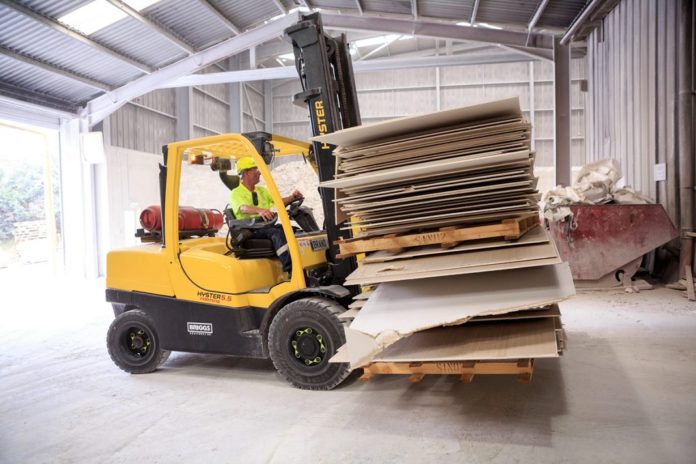 Etex has exceeded its recycling targets for 2020, following a surge in plasterboard recycling at its specialist plants.
The company also expects to achieve post-consumer gypsum content of over 20% in plasterboard supplied this year, rising to 30% by 2025.
Since 2016, Etex has increased the quantity of recycled plasterboard in its products from 3.4% to a total of 18.4%, surpassing the 10% target set by the sector for 2020 and paving the way for others in the industry to follow. This is a significantly higher percentage of recycled material compared to the UK sector average of 10.4%.
In 2020, 131,194 tonnes of gypsum recovered from construction was recycled into new products for Etex's Siniat brand. Moreover, the drywall specialist is planning to further accelerate the amount it recycles as it heads towards its 2025 ambition of including 30% recycled plasterboard within its products, which it has set to meet its circular economy objectives.
Last year, Etex announced that it would be building its biggest ever manufacturing facility next to its existing site in Bristol. The company will invest more than £140 million in the new site which is due to open in 2023.
Etex has also invested £2 million in a recycling installation at its Ferrybridge site in 2018.
Commenting on the success of the recent recycling results, Steve Hemmings, head of environment and sustainability at Etex, said: "Undoubtedly, our commitment to recycling post-consumer gypsum into our plasterboards has made a real impact on helping us hit our sustainability targets this year. As interest grows in circular solutions in construction, we are delighted to be ahead of the game within the industry.
"Our environmental objectives are engraved into our everyday operations and we are constantly looking for new ways to better our business to achieve these. Additionally, the expansion of our Bristol plant will no doubt help us in the future to meet our ambitious goals."