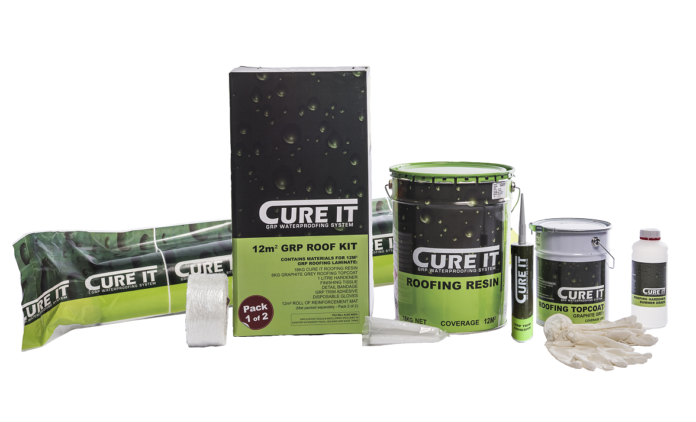 If you are installing a cold or warm deck GRP roof or need a direct-lay system, Cure It has the system perfect for the job!
Cure It is a revolutionary GRP flat roof waterproofing system. A Cure It roof is made with specially formulated roofing resin and topcoat, and is supplied with a 20 year materials guarantee.
Alongside our flagship Cure It GRP product range, we have added two new additions that are both compatible with our Cure It products.
Cure It EVO+ is a warm roof system designed for application direct to foil backed insulation boards using EVO+ Basecoat.
RoofCell is a direct-lay system that can be applied to various existing flat roof surfaces including felt, concreate, asphalt, and GRP without the requirement to remove the existing roof.
The Cure It team will be available to answer any questions on the day about our systems and the Cure It RAM will be setup with roof displays and TV screens showcasing how easy our systems are to install.