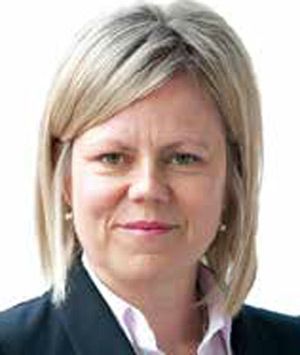 The Government's new apprenticeship levy on larger firms has been met with warnings from businesses after research revealed that firms in sectors including construction are struggling to recruit higher-skilled workers.
The levy was announced by Chancellor George Osborne in the latest Budget and is to be introduced to help finance the creation of extra apprenticeships, working to the Government's pledge of three million by 2020.
Ministers will put business leaders in direct control of the money, which is also intended to help ensure the apprenticeships of the highest quality are created.
Mr Osborne has called the levy a radical move, but one which was long overdue. He said: "While many firms do a brilliant job training their workforces, there are too many large companies who leave the training to others and take a free ride on the system."
However, the Confederation of British Industry (CBI) has expressed concern that while the levy may fund more apprenticeships to meet the Government's target of three million, it will not deliver the high-quality, business-relevant training needed, and do little to help small or medium sized businesses.
Katja Hall, deputy director-general of the CBI, said: "The Government has set out its stall to create a high-skilled economy, but firms are facing a skills emergency now, threatening to starve economic growth.
"Worryingly, it's those high-growth, high-value sectors with the most potential which are the ones under most pressure. That includes construction, manufacturing, science, engineering and technology.
"The new levy announced in the Budget may guarantee funding for more apprenticeships, but it's unlikely to equate to higher quality, or deliver the skills that industry needs. Levies on training already exist in the construction sector where two-thirds of employers are already reporting skills shortages.
A recent CBI survey of 310 businesses, which employ some one million workers between them, found the skills crisis is having the biggest impact on some of the country's most important sectors. This includes construction, in which it was found that around 73% of firms said demand for skilled staff is rising. However, as the building sector already has a levy on training run via the Construction Industry Training Board (CITB), it is unclear what additional effect the new levy will have.
Steve Radley, director of policy at the CITB, said: "Levies alone won't deliver quality apprenticeships – it is also critical to have proper forecasting of skills demand and better engagement with training providers to meet employer needs.
"But well-designed levy systems, if they have buy-in from employers, can play a positive role in tackling the skills challenge."
Katja Hall added: "The danger is very real: as this survey shows, over half of all businesses fear that there will not be enough people available with the skills needed to fill their high-skilled jobs – particularly in the key sectors which underpin growth, such construction."