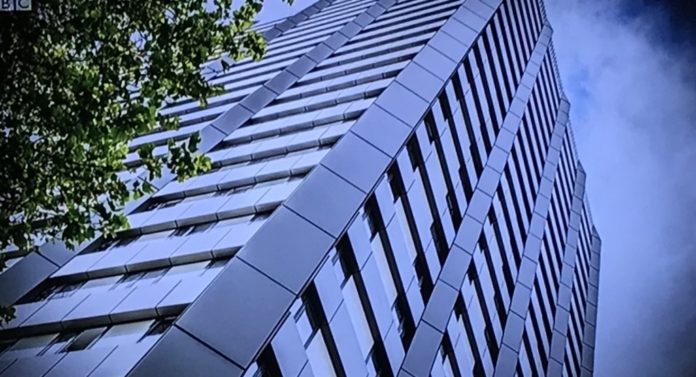 The British Board of Agrément (BBA) has launched a wide-ranging consultation aimed at driving forward product safety in the construction and refurbishment of Higher Risk Residential Buildings (HRRBs).
The initiative, championed by recently appointed technical director Bill Hewlett, is focusing on the role that building product certification has to play, and how it can assist in meeting the higher safety standards required for HRRBs, as identified in Dame Judith Hackitt's 2018 report 'Building a Safer Future', produced in response to the Grenfell Tower tragedy.
Hackitt is supporting the consultation and the BBA's call for contributions from a diverse and broad spectrum of stakeholders, including those involved in the manufacture, supply and installation of building products for HRRBs; designers, specifiers and constructors of HRRBs; asset managers with responsibility for the safety and maintenance of HRRBs; financial partners including insurers, lenders and investors and local authorities, their agencies and central government.
Hardy Giesler, BBA chief executive officer, said the success of the initiative was dependent upon strong consultee support: "Providing safe, fit-for-purpose and affordable housing remains a challenge and product certification has an important part to play.
"The BBA Agrément certification scheme has served the industry well for more than 50 years, but it is widely recognised that HRRBs pose specific and unique challenges. It is these that we wish to address through engagement with as many stakeholders as possible to reach agreement on the best way forward.
He concluded: "Our objective is to generate a solution that has broad support across the many diverse stakeholders. The BBA will be working with Dame Judith, the Industry Safety Steering Group and the recently announced Construction Product Regulator to ensure a fit-for-purpose outcome with full industry backing."
The BBA has proposed the Agrément Plus certification scheme with four key elements:
Earlier involvement with certification clients in their product development process.
An enhanced testing regime that will see the BBA actively seek involvement in testing typically engaged in during product development cycles. It will seek to review all test results made, as well as observe tests submitted for assessment and certification purposes. This will include fire testing.
Sample analysis/characterisation (fingerprinting): this is a developing science and not without challenges. However, there is value in storing original samples used for testing and assessment as reference material.
Regular and ongoing testing regime post-certification: At present, product testing is carried out pre-certification. The BBA proposes a new testing programme, with randomly selected materials, to be carried out unannounced at regular intervals.
To take part in the consultation process visit, click here.
The consultation process will run until Friday, March 19th.