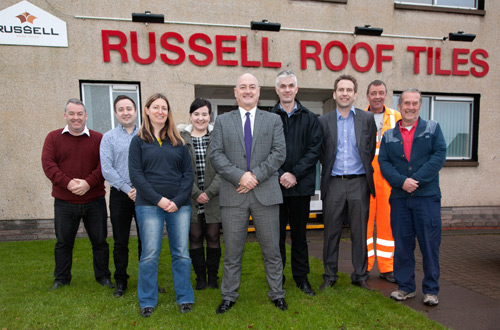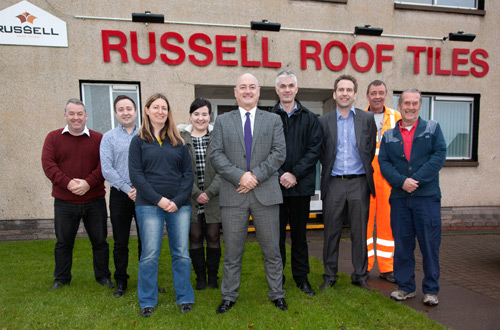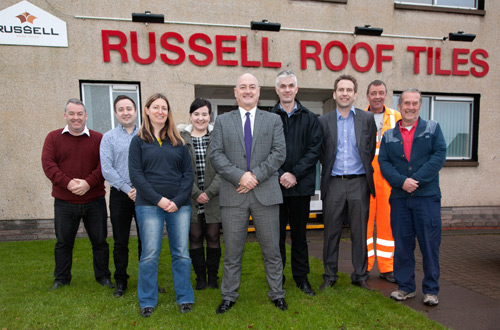 Russell Roof Tiles says it is about to invest half a million pounds into its Lochmaben factory.
Russell Roof Tiles is reportedly the third largest manufacturer of concrete roof tiles, in the UK by, volume. As part of its on-going capital investment programme the firm is investing in new machinery and equipment in its utility and main tile plants on its 11-acre Halleaths site, one of three manufacturing sites in the UK.
The Lochmaben factory now employs a team of 70 making concrete roof tiles, where sustainability and eco-credentials are of the utmost priority.
This latest investment follows a period of continued growth in the construction sector, with growing demand for roofing products for both housing and commercial projects. Gearing itself for continued and sustained growth, the company has now invested £7 million in new capital equipment since it became independent six years ago (including this latest investment) across its sites.
Andrew Hayward, managing director at Russell Roof Tiles, commented: "It's important that Russells continues to invest in its manufacturing facilities, using the latest technology to continue to drive the business forward and keep up with current and predicted growth."
Russells says that the new equipment will help the firm to deliver existing and new customer orders and increase capacity for its growing collection of colours and profiles.