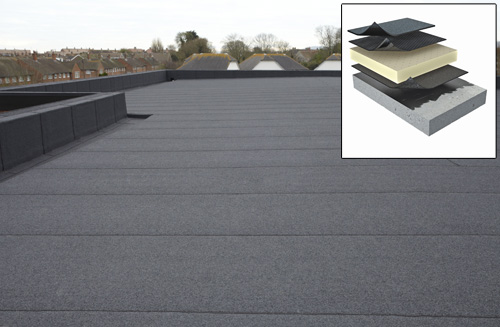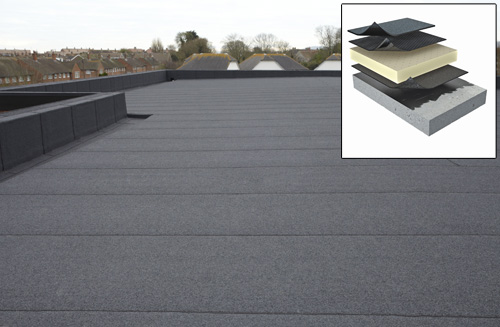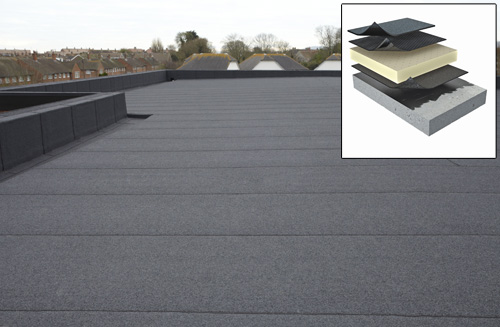 The UK roofing sector has reached a new high after Langley Waterproofing Systems became the first nationwide supplier to gain Reinforced Bituminous Membrane Full System 40-year durability statements from the British Board of Agrément (BBA).
The achievement of five new certificates with 40 year durability statements, certifies that Langley's Parafor and Paradiene ranges have passed stringent testing from the BBA, and have been proven to deliver durable waterproofing for a service life of up to 40 years under normal conditions.
BBA certification is recognised throughout the construction industry as a symbol of quality and reliability. For businesses such as Langley, it is an important standard which demonstrates to clients, specifiers and building stakeholders that the waterproofing systems it supplies can be trusted for quality, strength and durability.
This approval builds on Langley's previous approved BBAs of 35 years. This extension supports Langley's continual investment in improving its complete waterproofing system builds, testing overall performance and reliability on all of their roofing systems.
Langley's systems were tested for weathertightness, thermal performance, condensation risk, wind uplift resistance, and mechanical damage, before being assessed for how well they meet industry fire regulations. These factors combined, helped to generate an overall durability score for Langley's Reinforced Bituminous Membrane Systems of 40 years.
John Austine, technical director at Langley, commented: "Our 40-year approved BBAs demonstrate that Langley continues to deliver the most durable waterproofing systems in the industry, ensuring reliability, performance, and overall quality for all of our customers."