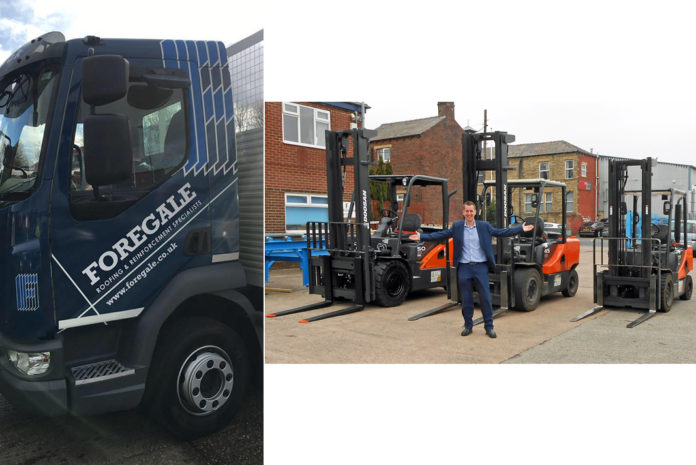 Contrary to widespread opinion, UK manufacturing is thriving. We're currently the world's eighth largest industrial nation, and if current growth trends continue, will break into the top five by 2021.
Manufacturing is the largest industry in Yorkshire, accounting for just under a fifth of the economy, employing 10% of the workforce, and we're now the largest exporter of manufactured goods outside London.
Keeping one step ahead
With strengths in the food and drink, basic metals and metal products sectors, Yorkshire continues to build on its reputation as the beating industrial heart of the north. The Office of National Statistics (ONS) attributes the resurgence to a better quality; more skilled workforce; a shift in production from low to high productivity goods; improvements in automation and technology, and increased investment in research and development.
Investing for the future
It's not just the household names that are putting Yorkshire on the industrial map. Foregale, a roofing and cladding specialist, has invested nearly £1 million in state-of-the-art machinery at its sites in Liversedge and Hull, to increase productivity, take on bigger, national jobs which allow the company to compete with the top industry players.
To gain its recent competitive edge, Foregale restructured to make its business more agile, without losing the personal touch, which Jamie Scott, company director, believes is key to its success. He said: "With bigger organisations you can be treated as a number, but we pride ourselves on understanding customers' needs and using our 35 years' experience to advise them. That's what keeps our customers coming back and our staff motivated. That is what is helping us become one of the top 10 rolling mills in the UK."
Jamie continued: "By making bold moves and investing in technology and skills, we've come from nothing to become a manufacturing powerhouse, increasing our quality and capability, and improving our buying power. We take great pride in working in partnership with local businesses and contributing to the region's economy."
Minister for Investment, Graham Stuart, said in 2018: "More and more local Yorkshire companies are seizing the enormous opportunities which exist across the world, with consumers admiring the creativity, quality and ingenuity of Yorkshire made goods."