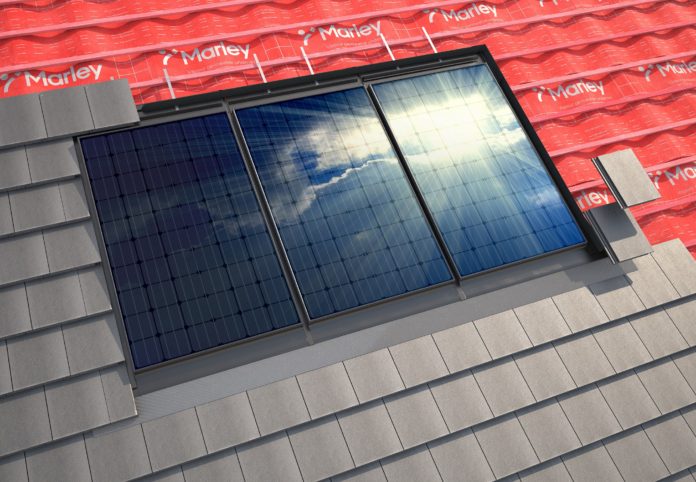 Marley has acquired 100% of Viridian Solar's share capital, providing the foundation for further growth for the roof-integrated solar specialist, as it prepares for rapid development driven by building regulation changes and expansion into international markets.
The acquisition builds upon a commercial partnership between the two companies announced in 2020, that saw Viridian Solar's BIPV added to Marley's extensive range of roofing products to complete a comprehensive roof system offer for the UK building industry.
Established in 2003, Viridian Solar is a manufacturer of high-quality, roof-integrated solar PV systems, supplying all the major UK housebuilders.
In 2019, the business set up a subsidiary in the Netherlands, and its Clearline fusion solar roofing system is now installed on roofs across Benelux, Eire, Germany, Austria and Scandinavia.
The deal will see Viridian continue to operate as a standalone entity, retaining its existing management team and continuing to support its customers directly.
Stuart Elmes, chief executive officer of Viridian Solar, said: "We are looking forward to working with our new colleagues at Marley to open an exciting new chapter in the development of Viridian Solar.
"Our ambitious growth plans will now be supported by the resources and reputation of being part of one of the biggest and most respected names in the roofing sector, with the backing of Inflexion Private Equity Partners, who manage assets of £5.4 billion globally."
David Speakman, chief executive officer of Marley, added: "The acquisition brings together two complementary companies, both of which are influential players, with highly regarded reputations in the construction market.
"Viridian's strong relationship with housing developers and solar distributors is complemented by Marley's commercial reach into social housing and among roofing installers."